Gilbert Arenas Reveals How He Rejected an Opportunity To Play Alongside Kobe Bryant at Lakers
Published 04/26/2021, 4:30 PM EDT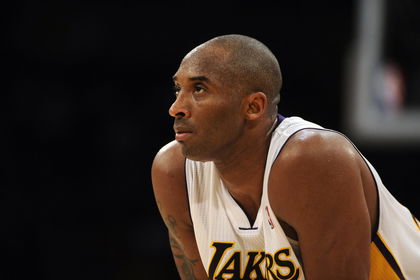 ---
---
Los Angeles Lakers' Kobe Bryant was arguably the best scorer of the 2000s. Although they didn't have too many matchups, one of his most iconic battles came against former All-Star Gilbert Arenas. Despite having an injury-marred career, at his best, he rivaled Kobe in scoring.
ADVERTISEMENT
Article continues below this ad
During a recent podcast, he revealed how Arenas was very close to playing alongside Bryant. Towards the end of his career, Arenas had a lot of injuries as well as off-court problems which left him without a team. So, he once had a tryout with the Lakes during his time as a free agent.
"I tried out for the Los Angeles Lakers, did very well," Arenas said on the podcast. But he wasn't interested. He said, "I botched the meeting. I sabotaged it.
ADVERTISEMENT
Article continues below this ad
"To be honest, you don't really need a player like me," Arenas told the Lakers. "You just need to tweak the second unit, make them a little faster and you guys are perfect."
Later, Kobe himself tried to persuade him, but it was still of no use. Arenas said, "That's when Kobe came out and said, 'I want Agent Zero.' And I'm like, with all due respect, Kobe wants a player that no longer exists mentally."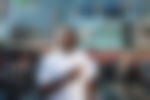 Could Gilbert Arenas have formed a duo with Kobe Bryant on that Lakers team?
This tryout was in 2012 when Arenas was into his final season in the NBA. The Magic waived him because he was terrible for them.
The Lakers, at that time, needed a scorer off the bench, and they identified Arenas as their target. That's why they brought him in for a trial. Although he never wanted to sign with them, he may have showed up out of courtesy.
And not signing him was the right decision for the Lakers, who then saw how he struggled with the Grizzlies later that season. Despite all the star potential he had earlier, his injury issues weighed down his body, and his off-court issues took his mind off the game.
ADVERTISEMENT
Article continues below this ad
At his best, Arenas dropped 60 points on Kobe back in 2006. He is one of the most underrated scorers the league has seen, and his career is one of the biggest what ifs of the 21st century.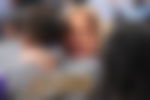 ADVERTISEMENT
Article continues below this ad