Gilbert Arenas Surprised Zion Williamson Was Ahead of Devin Booker in NBA All-Star Voting
Published 03/01/2021, 6:30 AM EST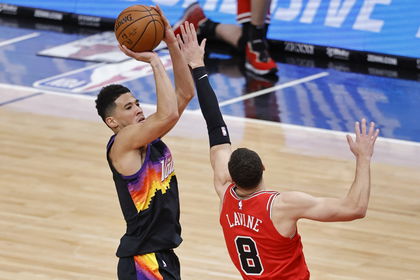 ---
---
The NBA All-Star voting divides a lot of opinions. When the results were announced for the All-Star reserves, fans were furious to find out that Devin Booker was snubbed. The Phoenix Suns star has been having a great season so far. His team is also reflecting his form and is fourth in the strong Western Conference.
ADVERTISEMENT
Article continues below this ad
The NBA eventually ended up naming Booker as a replacement for Anthony Davis, who is going to miss the All-Star game because of injury. This is now the second year in a row that Booker has made it as a replacement. While he still qualifies as an All-Star as a replacement, many believe he should have directly made it to the list. Among the people arguing for this is former NBA All-Star Gilbert Arenas.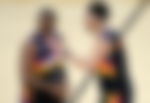 Arenas had two important questions to ask regarding the voting: "How did Booker get left off, but the guy who passes the ball to Booker is in?" and "How does Zion Williamson get in and his team is 11th?"
ADVERTISEMENT
Article continues below this ad
While there is still a strong argument for Chris Paul making the cut, the same cannot be said for Williamson. According to Arenas, since Booker and Williamson have similar numbers, the Suns' position should have been the deciding factor.
Arenas believes the NBA's format cost Devin Booker a spot initially
The NBA's format requires a certain number of backcourt and frontcourt players in the reserves as well. That is one reason Zion was selected since there are no forwards with better stats than him. One could make a case for Spurs' DeMar DeRozan, but Zion averages six points more than DeMar per game.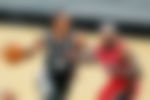 According to Arenas, this format needs to be changed. He believes this format prevents the best reserves from being getting a spot while less deserving players get in. The best players should be selected irrespective of position. If these rules didn't exist, Booker would have made it directly, because he is arguably the third-best reserve player in the West.
ADVERTISEMENT
Article continues below this ad
Similar to Booker, Pacers' Domantas Sabonis was also snubbed initially. But Kevin Durant withdrawing his name gave him his second All-Star appearance.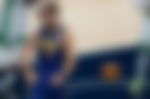 The All-Star Game is on March 7, and Atlanta will be the hosts. Booker will aim to do his best to prove to all those who initially didn't vote for him that they made a mistake.
ADVERTISEMENT
Article continues below this ad