Warriors' Draymond Green Joins LeBron James in Elite Playmaking Record
Published 04/27/2021, 11:56 PM EDT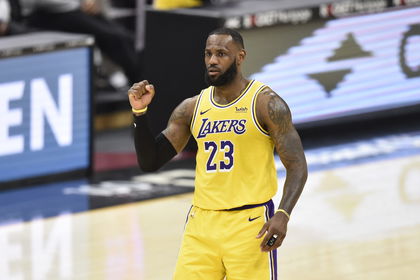 ---
---
Los Angeles Lakers star LeBron James is easily the best playmaker among forwards and centers in the league. He has shown that throughout his career; last season, he proved that he can lead the league in assists too.
ADVERTISEMENT
Article continues below this ad
While no other forward had a season like him last time, this season, Warriors star Draymond Green has risen to the occasion. He is currently averaging a career-best 8.8 assists per game for the Dubs. That puts him at third all-time for highest assists per game for a forward/center. Both of the top two records are set by LeBron.
ADVERTISEMENT
Article continues below this ad
After missing the first few games, Draymond's arrival has helped the Warriors to be more organized on both ends. With Green stepping up with his playmaking, Steph Curry has got the license to just focus on scoring. He is able to create the best looks for everyone on the team and makes it easier for his teammates.
Along with being a floor general, Draymond is also their defensive leader. Although the Warriors' defense is still ranked among the bottom ten, it would have been much worse if not for him.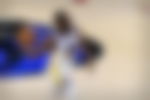 Are LeBron James and Draymond Green among the best playmakers in the league?
Since his arrival in the league, LeBron has constantly averaged at least seven assists per game. His IQ is second to none, and that's how he can pick out the right pass every time. Some of those assists are also bailouts after being doubled, but most of them are well-crafted passes.
Over the years, Bron has lost some of his athleticism, but he has made up for it with his improved playmaking. After proving that he could be a scoring champion earlier in his career, last season he proved he can be an assists leader too. This season, Bron is focusing on being all-around again but is still averaging 7.9 assists per game.
ADVERTISEMENT
Article continues below this ad
There may be a few others ahead of him on the assists chart for the current season, but LeBron is still one of the best playmakers in the league, if not the best. Draymond should also be on that list, after proving he can be an elite playmaker as well. His vision and IQ are what keeps the Warriors' offense running smoothly.
Still on the sidelines, LeBron will be hoping to recover soon and return to action to help the Lakers regain form.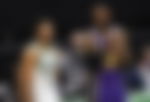 ADVERTISEMENT
Article continues below this ad