Warriors' Draymond Green Shows Impeccable Confidence, Declared Himself the GOAT of Defenders in NBA
Published 03/23/2021, 2:21 PM EDT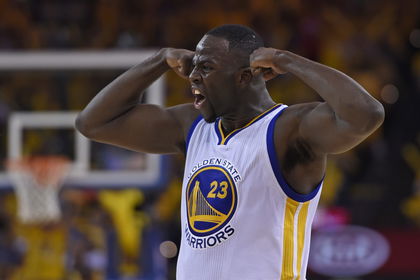 ---
---
Some of the most common NBA debates are about the greatest player of all-time or the greatest scorer of all time. During such conversations, the defenders don't receive much love. There are hardly any debates about who is the greatest defender. But in case it springs up, Golden State Warriors' Draymond Green has already made a claim for the title.
ADVERTISEMENT
Article continues below this ad
"I think I'm the best defender to ever play in the NBA. I stand by that, I'd put myself up against anyone," Green said during a recent podcast. The 2017 NBA Defensive Player has been one of the best defenders of his era. One reason for this claim was how he views the game.
"I also think I view the game a lot differently than most people view the game because I think I just see it from a different perspective," he said. Draymond also mentioned other attributes needed for a top defender. Reaction time, toughness, anticipation, and rebounding, and said that he has all of it.
ADVERTISEMENT
Article continues below this ad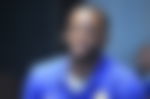 Is Draymond the best defender of all-time, or is the Warriors star making false claims?
Despite being just 6'6″, Draymond has the ability to defend almost anyone in the league. He has done it in the regular season and the playoffs as well. His defensive effort has been vital for the Warriors' success, however, it often gets overshadowed by their offensive brilliance.
But is that enough to say he is the best of all-time? Although awards can sometimes be unfair, on most occasions they go to the deserved player. Draymond only has won one Defensive Player of the Year award in his career. On the other hand, there are ten others who have won it multiple times.
Out of the ten, Ben Wallace and Dikembe Mutombo are the only ones to win it four times, while Dwight Howard is the only one to win it three times in a row.
ADVERTISEMENT
Article continues below this ad
Mutombo and Howard were superb in their prime, but Wallace was a lot more unique. Despite being just 6'9″, he locked down the most dominant bigs of his generation, like Shaquille O'Neal. Not many players can say they have done that, and especially with just a big physical disadvantage.
There are many other players like Dennis Rodman, Bill Russell, Hakeem Olajuwon, and Tim Duncan who also deserve a shout in such debates. Similar to the other 'greatest of all-time' debates, this is also a tough one. So Draymond's proclamation may be a sign of an 'elite mentality' but it isn't the truth.
ADVERTISEMENT
Article continues below this ad