Warriors' Draymond Green Unimpressed by People Questioning Stephen Curry and His Legacy
Published 03/10/2021, 11:00 PM CST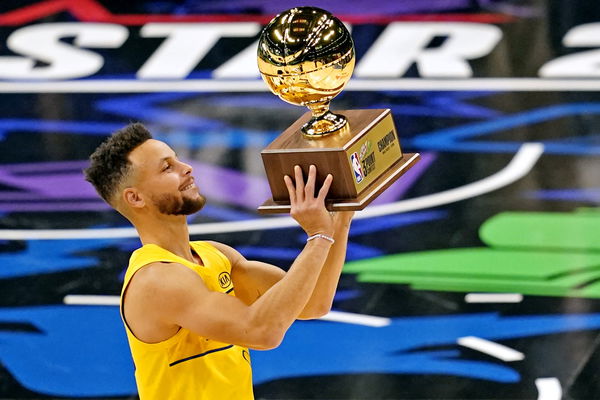 ---
---
The Golden State Warriors were the worst team in the league last season. The absence of Stephen Curry and Klay Thompson hit them like a truck, and they sunk to the bottom. Although Klay is still out, the return of Steph has revitalized the team. They are still in contention for a playoff spot, something that few predicted.
ADVERTISEMENT
Article continues below this ad
Despite that, a lot of critics doubt Curry and his legacy, and teammate, Draymond Green, is not amused. During his recent appearance on ESPN's First Take, Green spoke about how Curry showed out at All-Star weekend, and how he is proving his critics wrong.
He said, "I think his performance on that night was very indicative of who Steph has shown he is this entire season. Starting off this season with so many questions."
ADVERTISEMENT
Article continues below this ad
Curry doesn't have the easy shots as he had before. He doesn't have Kevin Durant and Klay now. This is what he has been dealing with since the start of the season. But he is doing his best for the team and helping them to stay in contention for the playoffs.
Draymond feels Stephen Curry and LeBron James face similar criticism
Later, the 2017 DPOY talked about people questioning Curry's legacy and then compared his situation to LeBron James. He said, "The thing that bothers me the most is that people questioning his legacy at the beginning of the season.
"We see that a lot of times when you start talking about the greats like Steph and LeBron James, people try to hang their legacy on one season or one game. I think that's the most ridiculous thing ever."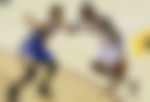 When a player performs at the level of LeBron and Cury, the media needs just one opportunity to slander them. After the All-Star game, Curry spoke about his future and had the perfect quote for such critics. He said, "I have a lot to accomplish. I don't have anything to prove."
ADVERTISEMENT
Article continues below this ad
After winning three rings, two MVPs, multiple All-Stars, and All-NBA appearances, Curry doesn't need to prove himself anymore. However, he will be eager to get a Finals MVP, something he has not accomplished yet.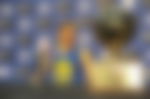 Curry and the Warriors will face the Clippers tonight, as they resume their battle for a playoff spot in the fiercely competitive Western Conference.
ADVERTISEMENT
Article continues below this ad