'Good Strategy': Veteran Jared Dudley Believes Rival Teams Are Smart to Avoid Lakers
Published 05/17/2021, 10:53 AM EDT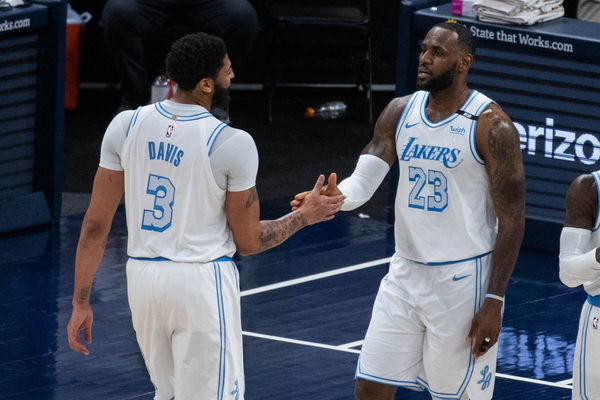 ---
---
The Los Angeles Lakers finished as the number one seed last season. And now a year later, they have ended their 2020-21 campaign as the seventh seed. However, teams are still afraid of them, no matter where they stand in the Conference..
ADVERTISEMENT
Article continues below this ad
In the last few days, the Clippers and now the Nuggets, have rested players in order to affect who they will face in the playoffs. Fans feel both teams are trying to avoid Lakers at least in the first round. And according to Lakers veteran Jared Dudley, those teams are making smart moves.
"Some people are avoiding," he said in a recent interview. "For Denver, I'd say it was smart. For them to win this game and play Portland instead of us. You don't want to play the champs. It's not avoiding. You want to wait to play the best teams later on. Give themselves the best possible chance. I don't call it avoiding, I just call it good strategy."
ADVERTISEMENT
Article continues below this ad
How Clippers and Nuggets avoided Lakers
The Clippers were likely to finish as the second or third seed. Finishing as the second seed could mean they face the Lakers in the first round, whereas third seed could lead to a second round clash with their archrivals. But after losing their last two games, the Clippers have avoided both of those scenarios. They are now the fourth seed and the earliest they can face the Lakers is the Conference Final.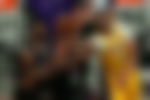 The Nuggets on the other hand, avoided a potential first round clash against the Lakers after losing their final game of the season. That loss against the Blazers helped Damian Lillard's side to stay ahead of the Lakers in the standings. And now the Nuggets face the Blazers in the first round instead of the Lakers.
Can the Purple and Gold defend their title?
ADVERTISEMENT
Article continues below this ad
The Lakers will have to beat the Warriors in their play-in game to enter the playoffs as the seventh seed. If they lose they have another chance to enter as the eighth seed at least. But this means they will need a historic campaign to win the title. The lowest seed to win the title were the 1994-95 Rockets who were the sixth seed.
So if the Lakers win the title, this title run will be cemented in history but it will definitely not be an easy one.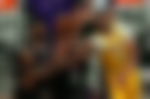 ADVERTISEMENT
Article continues below this ad