'Grow Up': NBA Hall of Famer Rips into Nets' Kyrie Irving for His Unprofessionalism
Published 01/16/2021, 6:49 AM EST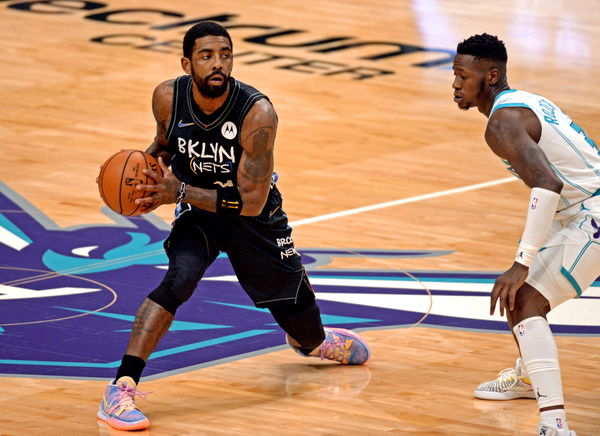 ---
---
The Brooklyn Nets stole all the headlines after their blockbuster trade to acquire James Harden. But they've been trending before that too, mainly because of Kyrie Irving disappearing and missing games.
ADVERTISEMENT
Article continues below this ad
Hall of Famer Charles Barkley ripped into Irving for this behavior. During a conversation with ESPN's Stephen A. Smith, Barkley said, "It's time for Kyrie to grow up. When you become a professional and you're making 30-40 million a year, you are held to different standards than most people. He has to show up to work.
"We had the game on when the coach got up and said I don't know where Kyrie is. You have an obligation to tell your employer. It's time for Kyrie to grow up and be a great player. Not just a talented player. To be a great player and be a professional."
ADVERTISEMENT
Article continues below this ad
Barkley also suggested that the Nets traded for Harden because they could no longer trust Irving.
Is Charles Barkley's criticism of Kyrie Irving warranted?
As Barkley mentioned, the least Kyrie could do is inform the Nets if he wants to leave. Leaving his teammates and coaches in the dark and then be found celebrating his sister's birthday is just unprofessional behavior from the 2016 NBA champion.
That kind of entitlement may come if you're one of the best players in the league. But players like LeBron James or even Irving's teammate Kevin Durant have never done any of this. They have been professional and have been respectful towards the organization that has given them a contract.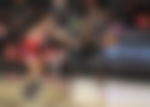 He has also been immature during his time with the Cavaliers and the Celtics. At Cleveland, he wanted to be treated like a superstar, just like how LeBron was. Since that didn't happen, he requested to leave, and he was eventually traded to the Celtics. His time at Boston was also eventful for the wrong reasons.
ADVERTISEMENT
Article continues below this ad
Unnamed officials from both organizations revealed how Irving was "selfish, moody, immature and tough to coach" while a Celtics player said that Irving was "hard to play with. It's all about him."
If he continues to be a locker room menace at Brooklyn, the Nets might pull the trigger and trade him. They'll still have Durant and Harden who can be excellent together, and they can get good assets in return for Irving. So the ball is in Kyrie's court now, and he needs to figure out what his next move needs to be.
ADVERTISEMENT
Article continues below this ad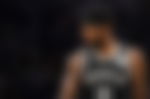 Trending Stories