Hall of Famer Gary Payton Details How LeBron James Proved to LaMelo Ball That the NBA Is Still His League
Published 03/20/2021, 6:00 AM EDT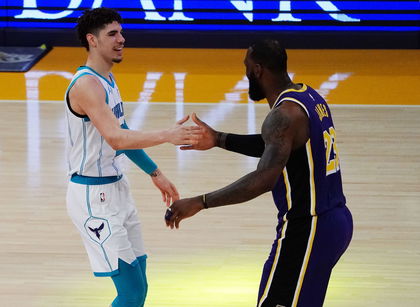 ---
---
The Los Angeles Lakers took down the Charlotte Hornets on Thursday. Led by LeBron James, the Lakers edged out the Hornets by nine points to go second in the Western Conference.
ADVERTISEMENT
Article continues below this ad
Just one day before the game, Hornets' rookie LaMelo Ball spoke about how he wasn't excited to face LeBron. He also mentioned that his idol was his father. In contrast, most of the youngsters coming into the league not only idolize LeBron but are also hyped to face him.
Though LaMelo crossed out both boxes, he showed respect to LeBron on the court, both before and after the game.
ADVERTISEMENT
Article continues below this ad
Hall of Famer Gary Payton later spoke about how LeBron's performance proved a point. He said, "I always used to try and go at the young fellas. I don't understand, you come into this league, this is my league right now, you got years to go. And I think LeBron showed that today."
After a hot start to the game, LeBron finished with 37 points. He also had eight rebounds and six assists and most importantly, the win. On the other hand, Ball had a slow start to the game but still finished with an efficient 26 point display.
LeBron James proving that the NBA is still his league at 36 years
After foregoing college, LeBron entered the NBA in 2003 and was the #1 pick in the draft. He showed promise from his rookie season, and within a few years, he established himself as one of the best, if not the best player in the league.
ADVERTISEMENT
Article continues below this ad
Almost two decades later, in year 18 of his career, LeBron is still going strong and on his day, he is still the best player in the league. There is no better example of age being just a number in the NBA. He makes his younger counterparts look silly on the court when he leads the Lakers to wins, despite missing crucial players.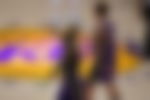 In the most recent MVP ladder, LeBron is fourth, but was higher before. If the Lakers finish with the best record in the league, it will be hard to deny him the award considering how the team has missed their second-best player, Anthony Davis, for long periods. Hopefully, this time he wins the award if he deserves it, after being snubbed on multiple occasions.
ADVERTISEMENT
Article continues below this ad