Hall of Famer Julius Irving Holds LeBron James Accountable For Leading the 'Charge for Super Teams'
Published 04/27/2021, 1:29 AM EDT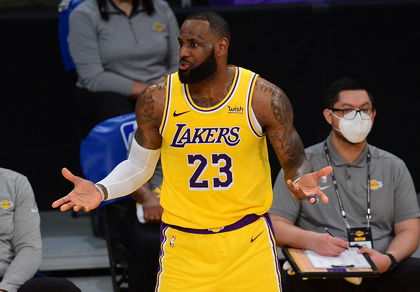 ---
---
Los Angeles Lakers star LeBron James has many nicknames, including King James, LBJ, Bron, and a few more. But one of the most hilarious ones is LeGM. He got this nickname from fans who said he acts like a GM and assembles super teams.
ADVERTISEMENT
Article continues below this ad
Hall of Famer Julius Erving also feels the same way about LeBron. During a recent podcast with Yahoo Sports' Chris Haynes, Erving refused to add LeBron to his top two all-time NBA teams. And his reason was that LeBron plays on super teams.
Erving said, "When you look at LeBron and anybody he sort of picks with him… Playing with so many guys… He's the guy who had led the charge in terms of super teams being put together when he put together the team in Miami. He put together a team in Cleveland as well and put together a team in Los Angeles."
ADVERTISEMENT
Article continues below this ad
When LeBron teamed up with Dwyane Wade and Chris Bosh in 2010, he got a lot of hate. Most of it came from Cavaliers fans and retired NBA players who were unhappy seeing him have such power. But he had to take matters into his own hands after the Cavs front office didn't give him a competitive team in his first seven seasons with them. This is what led to 'The Decision.'
Did LeBron James really start the super team trend?
Many retired players don't like that LeBron had a say in what team he wants. Michael Jordan had an amazing team built for him, which is why he never left the Bulls (initially). There is no doubt LeBron would have had a similar career path if the Cavs front office had also done the same for him.
Many people in the basketball world, like Erving, believe LeBron started the super team trend. However, those accusations are false. Super teams have existed right from the time professional basketball began.
ADVERTISEMENT
Article continues below this ad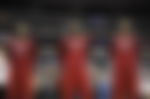 Lakers legend George Mikan had three other Hall of Famers alongside him during the 1950s. There were 11 Hall of Famers on Bill Russell's Celtics team, and since then many teams like the Lakers, Knicks, and Erving's 76ers also had multiple Hall of Famers on the same team. So it is not a new concept.
Many fans refuse to admit these facts and so these super team leader insults are not going away anytime soon for LeBron.
ADVERTISEMENT
Article continues below this ad