Hall of Famer Raises Huge Concern for LeBron James and Lakers
Published 02/12/2021, 7:18 AM EST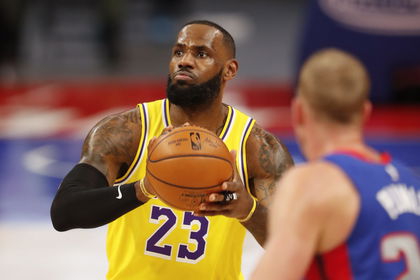 ---
---
The Los Angeles Lakers had a tough run of games this week, with three consecutive overtimes. They also missed Anthony Davis for two of those games. But LeBron James stood tall, as he led the Lakers to a win in each of those games.
ADVERTISEMENT
Article continues below this ad
In these last three games, he averaged 43 minutes per game. Despite being 36-years-old, he puts his team first every night and does everything he can to get a win. Hall of Famer and Lakers legend James Worthy praised LeBron for his resilience but also had some words of concern.
"He and I don't get tired," Worthy said. "LeBron… His mind is built to play. He doesn't really look at minutes. I'm a little concerned (because) 40+ minutes reeks a lot of body fatigue, he's tired. But he's able to do it. He puts a lot of preparation into his body."
ADVERTISEMENT
Article continues below this ad
"He comes out night after night. Without AD, without Caruso, he continues to step up. But 40+ minutes, you feel that. Particularly if you play a few 40 minutes games in a week."
LeBron James: Leading from the front
In those three games, the Lakers shouldn't have needed overtime to beat the Thunder and the Pistons. On paper, there is a stark difference in the quality of their teams, but they struggled.
However, coach Frank Vogel was right when he said that when other teams have bad games, they lose. In contrast, the Lakers fought till the end, and despite going to overtime in three straight games, they fought for a win each night.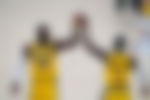 Leading them each night was LeBron, who has shown what an excellent leader he is. There was a fighting effort from a lot of the players, but his leadership is what drove the team to the wins. Their second win against the Thunder was a reminder of how he is still one of the most clutch players in the league.
ADVERTISEMENT
Article continues below this ad
He first got a crucial three-pointer to send the game to overtime, and then in the last possession of the game, he had a crucial interception to win the game for the Lakers.
They host the Grizzlies tonight, and once again, they will look towards LeBron to lead them to the win.
ADVERTISEMENT
Article continues below this ad