Hall of Famer Charles Barkley Believes Los Angeles Lakers Are in Trouble After LeBron James Injury
Published 03/24/2021, 11:30 PM EDT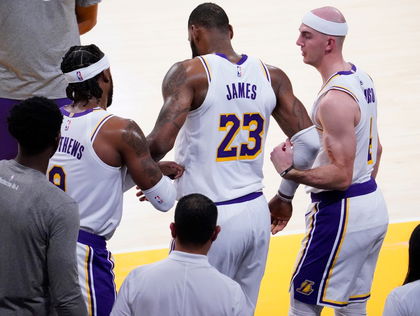 ---
---
The Los Angeles Lakers are currently stuckin a tough spot. With both LeBron James and Anthony Davis out because of injury, they are struggling on the court, losing all of their last three games.
ADVERTISEMENT
Article continues below this ad
Hall of Famer Charles Barkley was concerned after watching their poor performance against the Pelicans last night. During his appearance on ESPN, Barkley said the Lakers are in trouble, but only for now.
He said, "They're only 2-3 games from eighth place. Are they in trouble? Yes, they are. But they do have a really huge advantage. With no fans in the building, even if they start the first round of the playoffs on the road, it won't be like the old home-court advantage. They could drop to sixth, seventh, or maybe even eighth in the next two weeks.
ADVERTISEMENT
Article continues below this ad
"But because there's no home-court advantage, it really doesn't matter. As long as AD and (LeBron) are healthy when the playoffs start."
Will LeBron James and Anthony Davis be able to save the Lakers from a lower seed in the playoffs?
Barkley mentioned that there will be a lack of home-court advantage. Because of the COVID-19 protocols enforced by the league, fans are unlikely to be in the arenas during the playoffs.
That is why being the higher seed in the playoffs won't matter. The only advantage will be the location, but without fans, it won't help a lot.
That's why Barkley feels that as long as the Lakers are in a playoff position, and AD and Bron are healthy when it begins, the Lakers shouldn't have a problem.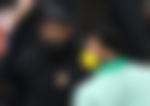 The 2020 Playoffs were in the Orlando Bubble, where there was no home-court advantage. And the Lakers cruised to a title under those conditions, losing just five games throughout the postseason. So if they are going to be in a similar environment where there are no fans, it won't matter even if they are the eighth seed.
ADVERTISEMENT
Article continues below this ad
The Lakers shouldn't be worried about losing a few more games in the upcoming weeks and should instead focus on having LeBron and Davis completely healthy for the postseason.
The competition has become a lot tougher this season. The Jazz, Clippers, 76ers, and the Nets are all looking stronger. So, the Lakers will face stiff competition in the playoffs as they aim to defend their title.
ADVERTISEMENT
Article continues below this ad