"He Has No Weakness": LeBron James Labels Anthony Davis a Luxury for Lakers
Published 09/03/2020, 8:56 AM EDT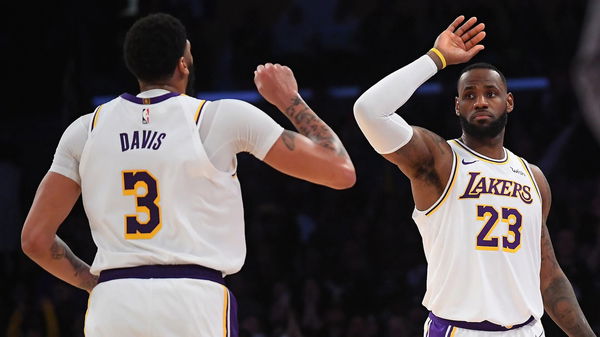 The Los Angeles Lakers comfortably won the first round of the Playoffs. Their superstar duo of Anthony Davis and LeBron James were at their best, and the Blazers had no answer. Despite being inexperienced in the playoffs, Davis played like a veteran and James was proud.
While speaking to Spectrum SportsNet, LeBron praised Davis' ability to do everything on the floor and his potential to become better.
"It's crazy because I feel like we're just scratching the surface," LeBron said. "Just 13 games for him under his belt in the playoff career, not quite sure where I'm at but I know I have a lot more than 13. But just to see what he's able to do on the floor both offensively and defensively, he has no weaknesses.
ADVERTISEMENT
Article continues below this ad
"It's a luxury not only for myself but also for the team. We all should be lucky to have such a talented person. What he brings to the floor every night. He can go inside, he can get outside, he makes his free throws, he defends at a high level. And he's still only 27 years old, which is incredible."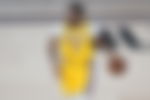 Can LeBron James and Anthony Davis help the Lakers beat the Rockets?
After facing a great offensive backcourt in Damian Lillard and CJ McCollum in the first round, they are up against a tougher duo now. The former MVP duo of James Harden and Russell Westbrook pose a big threat to the Lakers' chances of advancing.
ADVERTISEMENT
Article continues below this ad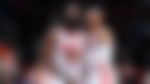 They weren't at their best against the Thunder and will be motivated to improve as they face stronger opposition. But after playing a long seven-game series, there will be signs of fatigue.
The well-rested Lakers should be able to capitalize on this. But the biggest factor for the Lakers will be LeBron and AD's form. They went ballistic against the Blazers, as LeBron averaged 27 points per game and shot 60% from the field, while Davis averaged 29 points per game while shooting 57% from the field.
ADVERTISEMENT
Article continues below this ad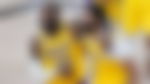 The Lakers need them to repeat these performances, especially since the other players have been performing poorly. They go into this series as the favorites and will be expected to come out with a win.