'He Wouldn't Have One': Former Bull's Teammate's Bold Take On Michael Jordan's 6 NBA Rings
Published 04/20/2021, 11:00 AM EDT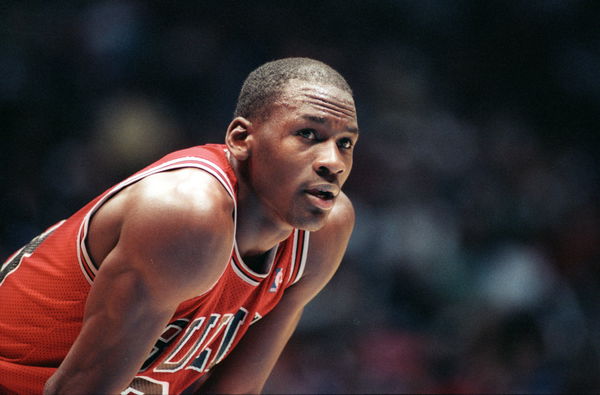 ---
---
Michael Jordan is arguably the greatest player to ever play the game of basketball. Be it his impeccable scoring or his ability to score in clutch moments, he could possibly do everything.
But the most amazing stat that separates MJ from the rest is arguably his impressive finals record. Playing in six NBA finals, Jordan won all and even captured the Finals MVP trophy for each of his championships.
But these plaudits weren't without struggles. For the first five years with the Bulls, Jordan struggled to even get past the first round. Much of it was because of the lackluster support cast around him. Eventually, the Bulls built a competent side
Former teammate Ron Harper on Michael Jordan
Five time NBA champion Ron Harper was a key member of the second three peat that Jordan and the Bulls won. Primarily a scorer, Harper changed his game in Chicago and developed his game into a lock down defender for the team.
In a 2011 interview, Harper spoke about Jordan and the Bulls. The former Bulls' guard had a rather strong claim about Jordan winning NBA championships. "MJ is a great player, but without his role players he wouldn't won as many championships that he had won.
"When he started with their first championship, he had a young Horace Grant, he had a young Scottie, had a young BJ Armstrong, had a veteran Bill Cartwright and Jon Paxton, and he had a great head basketball coach. Without those role players, he wouldn't have one of six of those championships."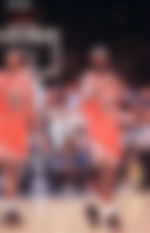 While fans might slam Harper for this bold claim, there is no denying how important the role players were for the Bulls' championship run in the 1990s. Jordan might be the headline of the team, but it was the players around him that gave him a platform for him to succeed.
Players like Scottie Pippen, Horace Grant, Ron Harper, John Paxton, Dennis Rodman were absolutely key with their specific roles in the team. Even in the modern NBA, this stance is reaffirmed when one looks at the failed finals runs LeBron James has had, with a weak support cast. If not for the role players, MJ might not have won as many titles as he did.