'Abusing That System in Houston': Hall of Famer Rips into James Harden for His Poor Behavior
Published 12/17/2020, 10:44 PM EST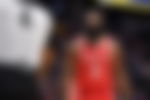 ---
---
The Houston Rockets haven't come close to the title, since winning it in 1995 with Hakeem Olajuwon. James Harden was supposed to lead and end this drought, but it hasn't happened so far in eight years, so he is now ready to give up and leave town.
ADVERTISEMENT
Article continues below this ad
With this trade saga getting uglier by the day, many Rockets team staff have come forward and talked about how Harden as a player has let down the organization multiple times with his diva behavior. Hall of Famer and former Rockets star Charles Barkley was left upset by this article and shocked by Harden's behavior.
"That article was devastating," Barkley told ESPN. "LeBron got a lot of power. He deserves it. Magic, Bird, LeBron, Michael… there are probably only four-five players who I've played against or been watching for the last 30 years to have some type of power, let's be realistic."
ADVERTISEMENT
Article continues below this ad
Charles Barkley says James Harden doesn't care about his team
Barkley then went on to criticize Harden for disrespecting his teammates and not caring about them. He said, "They say he's always late. That's like my number one pet peeve… If you're late one or two times, that's alright. But if you're late all the time, you just said I don't care about the players, I don't care about the coach. I'm just going to do it my way."
Finally, he compared Harden to other greats that he has watched, and how Harden has taken it too far. "When you talk about trading players, that's amazing to have that type of power," Barkley said. "I don't remember Bird, Magic, Michael,… LeBron probably has some. But I don't think LeBron would abuse the way it seems like James was abusing that system in Houston. That's crazy."
ADVERTISEMENT
Article continues below this ad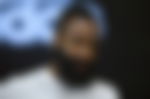 Despite all of this behavior from Harden, the Rockets still centered their entire game around him. But Harden has still been disrespectful and has let down by the organization, and is now forcing his way out. The Rockets are stuck in a bad situation where they want to get rid of him but don't want to settle for an offer that doesn't match their own valuation.
It will be the best move for both parties if the Rockets are able to get rid of Harden as soon as possible.
ADVERTISEMENT
Article continues below this ad