Former NBA Coach Reveals How James Harden Must Learn From Stephen Curry To Improve His Game
Published 09/19/2020, 6:30 AM EDT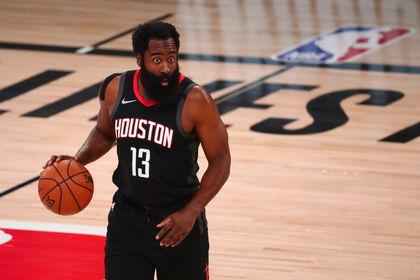 ---
---
The Houston Rockets failed in the Playoffs yet again. After acquiring James Harden in 2012, they were expected to be contenders soon. But it has been almost eight years, and they are yet to make the NBA Finals.
ADVERTISEMENT
Article continues below this ad
This season, they fell to the Lakers in the Conference Semifinals, and a lot of the blame was on him. Former NBA coach Stan Van Gundy appeared on 'The Lowe Post' podcast and compared Harden's game to Stephen Curry.
He said, "Compare James Harden once he gives the ball up to Steph Curry. One of the things that Steph Curry does so well, is when you force him to give the ball up, he gives it up and he's on the move. He's on the run flying around. He's hard to guard off the ball.
ADVERTISEMENT
Article continues below this ad
"James Harden gives the ball up and stands there. The possession is over for James Harden. He has to be willing to move without the ball and change his offensive approach."
Will James Harden be forced to change his game?
Van Gundy later spoke about how Harden needs to evolve his game to elevate his team to the next level in the Playoffs.
"If he's not willing to move without the ball, I think they're gonna be met with more of the same no matter who goes in there and coaches them," Van Gundy said. "His habits have to change. He has to accept playing the game a different way. He has to start the regular season and build some habits that will carry over into the playoffs."
ADVERTISEMENT
Article continues below this ad
Although Harden can't change his game overnight, he needs to incorporate some off-ball action into his game. Standing at the top of the key often drags a defender away from the paint. However, when his teammates are struggling, he cannot afford to just wait and watch from half-court. Moreover, he can't expect to just rely on catch and shoot the whole game.
Interestingly, the Rockets are planning to hire Van Gundy's brother, Jeff, who was with the Rockets in the late 2000s. The Rockets hope his arrival helps Harden take his game to the next level and brings playoff success to Houston.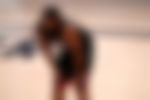 ADVERTISEMENT
Article continues below this ad