Jimmy Butler Reacts to Trade Rumors Surrounding James Harden and Miami Heat
Published 12/10/2020, 11:30 PM EST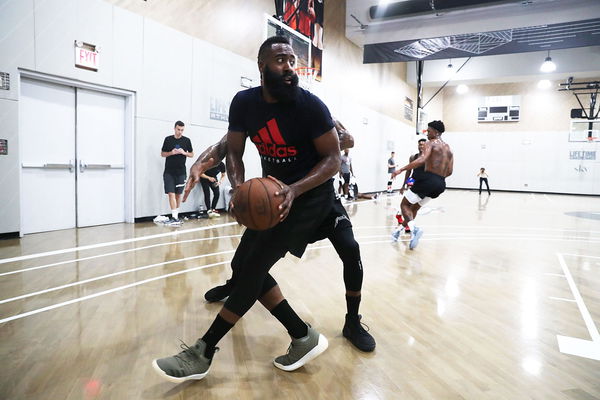 ---
---
After it looked like the trade rumors had died down, James Harden has once again made it clear he wants to leave the Houston Rockets. Initially, he only wanted to move to the Brooklyn Nets. But now he has added the Philadelphia 76ers, the Milwaukee Bucks, and the Miami Heat to the list too.
ADVERTISEMENT
Article continues below this ad
So when Jimmy Butler liked a post where this was mentioned, immediately rumors sprang up. Butler later appeared on ESPN's The Jump, where Rachel Nichols asked Butler what he liked about that post.
Butler said, "I like his hairstyle. I like the little dreads, the braids, the beard looks well-nourished. And I liked the post… There's a lot of stuff always in the media. I think that he's a hell of a player. I like the group we have. To tell you the truth, I just want the guy to be happy. That's what life is about. That's what the game is about."
ADVERTISEMENT
Article continues below this ad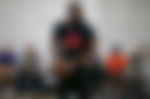 Does Jimmy Butler want James Harden at South Beach?
James Harden can make any team a contender. There are no doubts about the quality he brings to the team. But Butler's response felt like an extended 'no.'
Without Harden, the Heat reached the Finals last season, and that was due to the chemistry they had. Many other teams were better on paper, but the grittiness the Heat showed was unmatchable. This is all part of the Heat culture that Pat Riley and Erik Spoelstra have inculcated.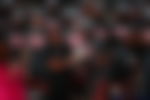 Unfortunately for Harden, he does not fit in this group. He has a superstar mentality, which will help him excel on other teams but not at the Heat. He has often been criticized for his lack of team play, with former NBA star Gilbert Arenas being the latest to do so.
ADVERTISEMENT
Article continues below this ad
Aside from the team culture aspect, it is almost impossible for the Heat to trade for him. The Rockets are looking for a superstar in return for any Harden trade. But the Heat would have to trade multiple players like Tyler Herro, Kelly Olynyk, Andre Iguodala, and Kendrick Nunn.
Watch This Story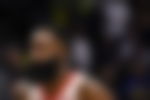 The Heat won't be interested in giving up their young core, nor will they throw in a host of picks like the Rockets are demanding. So this trade has to be ruled out, and Harden will have to look elsewhere.
ADVERTISEMENT
Article continues below this ad