Rockets' Stephen Silas Rubbishes Reports of James Harden's Lack of Effort
Published 01/09/2021, 12:30 AM EST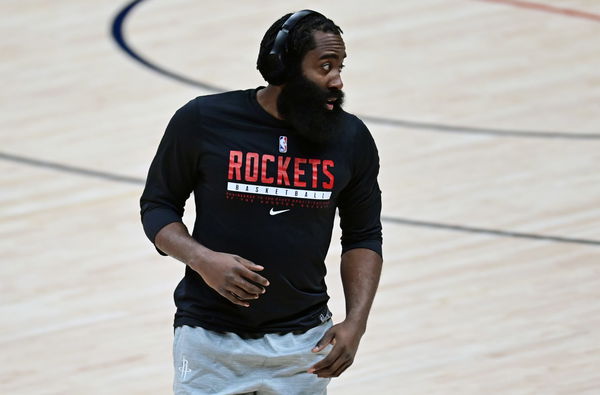 ---
---
If the Houston Rockets win a game by 42 points, one would think James Harden had a monster game. But during the Rockets' massacre of the Orlando Magic tonight, Harden had just 15 points. He had the same point total last game which has raised questions about his effort level.
ADVERTISEMENT
Article continues below this ad
But coach Stephen Silas is not bothered. "James' effort level has been great," Silas said during the press conference. "He's done everything I've needed him to do. I don't really have a response to anyone saying he's not playing hard, because that's not what I see."
After scoring 44 and 34 points in his first two games, Harden has looked completely different in the next few outings. He had 33 in his third game, but it came off terrible efficiency.
ADVERTISEMENT
Article continues below this ad
However, while his scoring has toned down a lot, his playmaking has been at an elite level. Harden is leading the league in assists, averaging 11.3 per game so far.
Is James Harden committed to the Rockets' cause?
The Rockets had a messy off-season as they were dealing with a lot of internal problems. Multiple players were unhappy with their role, including Russell Westbrook, who eventually got his trade. Harden wanted to leave too, but the Rockets didn't want to trade him away unless they were offered a ton of assets. So unwillingly, Harden had to continue basketball in Houston.
The arrivals of Christian Wood and John Wall have definitely led to a hit in his scoring totals. But this has brought back shades of the 2016-17 version of Harden when he was the assists champion.
ADVERTISEMENT
Article continues below this ad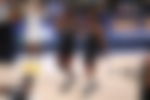 Although they didn't need his scoring tonight, their previous two games were losses where Harden struggled. Had he scored more than just five shots, the Rockets would have been able to win. They are currently 3-4 and are far from being one of the best teams in the West.
The Rockets need to get going as a team now. It's surprising that they are among the worst teams when it comes to three-point percentage. Till last season, they prided in that aspect and now they are on the wrong end of that list. Harden needs to step up as the leader now and help them to improve.
ADVERTISEMENT
Article continues below this ad