How Much Will Russell Westbrook Earn with the Los Angeles Lakers?
Published 07/31/2021, 1:45 AM EDT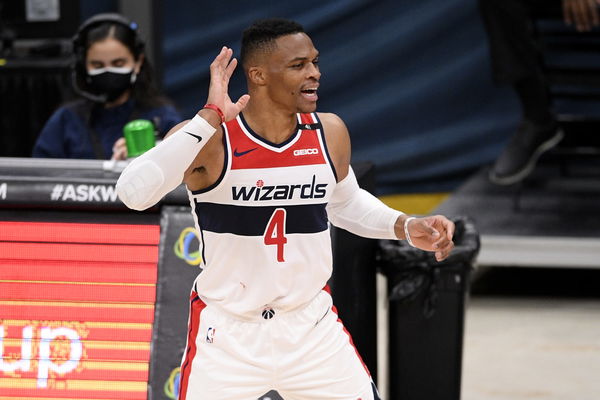 ---
---
The Los Angeles Lakers, stuck with their star duo in 2020-21. But then they learned, the hard way, that those two pieces (when unhealthy) aren't enough to win a title. At the same, other big market teams started stacking up All-Star rosters. So it had become even more important for the Lake Show to step up themselves. Perhaps this was what forced them to make a mind-shattering trade for Russell Westbrook.
ADVERTISEMENT
Article continues below this ad
Russ, a Blue Whale of a player, is exactly what the LA-based team required to fight against the likes of Nets, Warriors, Clippers, and Bucks. But one such name comes at a price, a crazy hefty price.
How much did the Russell Westbrook package cost?
ADVERTISEMENT
Article continues below this ad
For starters, in non-numeric terms, the Lakers lost their depth with the signing of Russell Westbrook. They let go of Kentavious Caldwell-Pope, Kyle Kuzma, Montrezl Harrell, and #22 pick (Isaiah Jackson) to acquire Russ and two future second rounders. Had this been a year 2020 trade, many would've questioned it. But given the lackluster playoff performance from these players, a Westbrook in return is a lottery in itself.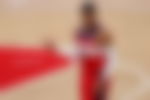 The nine-time All-Star is owed $91 million for the next two years with a $47 million PO in 2022-23. This makes him the second-best player/guard in the league and imposes a massive cap space burden on the Lakers. However, if Russ lives up to the hype, Pelinka won't mind shelling out the big bucks.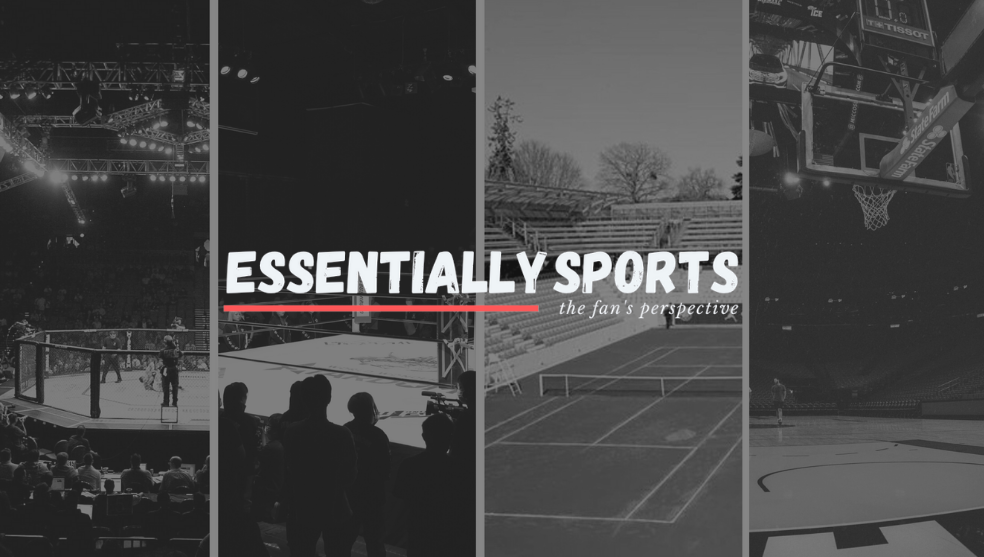 What will the Lakers want beyond a Russ deal?
Russell Westbrook was on fire in 2020-21. He was the main reason behind the Wizards turning their fate and entering the playoffs when they had a painfully poor beginning to the season. Mr. Triple-Double hence proved his worth in terms of scoring and distributing to earn a trade to his home city of Los Ange. But his inclusion has left the Lakers gasping for some rotational depth and a free agency signing of a trustworthy perimeter shooter. 
ADVERTISEMENT
Article continues below this ad
For that, Rob Pelinka & Jeanie Buss must now exploit the taxpayer mid-level exception (around $5.9 million yearly) to get some help from underrated shooters. Plus, they can also go for some of the league veteran's minimum signing to instantly become a win-now top title contender (which they already are). 
So what's your take, can the Lakers get a balanced roster to fill the gaps? Help us know what should be their next move as per your understanding. We welcome and await your comments!
ADVERTISEMENT
Article continues below this ad
WATCH THIS STORY – Top 10 Picks of 2021 NBA Drafts