How Russell Westbrook Proved LeBron James and Magic Johnson Wrong
Published 05/11/2021, 11:00 AM EDT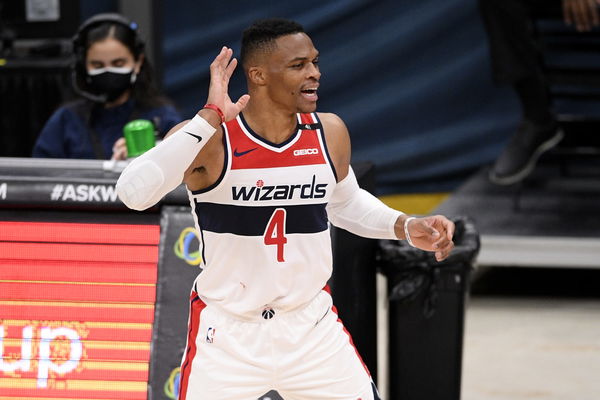 ---
---
A triple-double is arguably the most attractive stat line a player can record in the NBA. However, it isn't an easy achievement. But don't tell that to Russell Westbrook, former MVP and the new all-time leader for triple doubles in the NBA.
ADVERTISEMENT
Article continues below this ad
Last night, Westbrook recorded the 1822nd triple-double of his career, overtaking Oscar Robertson. The Hall of Famer held the record since his retirement in 1974. Westbrook has broken the record after almost half a century, in a feat which seemed impossible for other NBA stars like LeBron James and Magic Johnson.
Twitter user Pooh Jeter pointed out how during a few old interviews, LeBron, Magic, Gary Payton, and Jason Kidd all mentioned how it was impossible to do what Oscar Robertson did. And now, 940 games into his career, Westbrook has achieved this feat, 100 games quicker than Robertson.
ADVERTISEMENT
Article continues below this ad
All of them (excluding Payton) rank in the top five of all-time triple double leaderboard, so they know how tough it is. They assumed it was impossible to break it, but Westbrook will now look at these interviews with a smirk. These video clips were also referenced when Westbrook emulated Robertson by averaging a triple double throughout an entire season.
That was also a historic feat by Robertson that many felt was impossible to recreate. Robertson could only do it once, but now as the 2020-21 season draws to an end, Westbrook is going to record his fourth such season.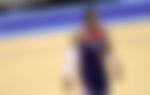 Crazy stat line once again for Russell Westbrook during historic night
ADVERTISEMENT
Article continues below this ad
The Wizards played the Hawks last night when Westbrook overtook Robertson. Although they failed to win the game, Westbrook had another monster game.
After Bradley Beal was ruled out of the game with an injury, Westbrook had to step up in his absence. He did his best, but they still fell short by one point. However, he was all over the stat sheet. He finished with 28 points, 13 rebounds, and 21 assists. This was his second 20-20 game in a week, after recording one against the Pacers on May 3.
ADVERTISEMENT
Article continues below this ad
The Wizards were down by three in the last 30 seconds when Westbrook hit a crazy shot to bring it to one. He then had a chance to hit the game winner, but he sadly missed. Despite the loss, it was a historic night for the former MVP who once again asserted why he should be a first ballot Hall of Famer in the future.