How Would The Los Angeles Lakers Fare Without LeBron James?
Published 02/15/2021, 2:30 PM EST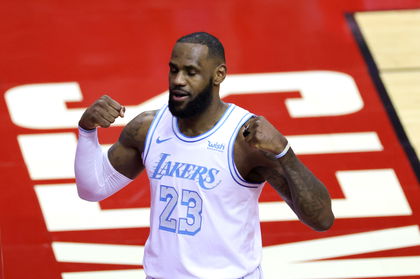 ---
---
Following their triumph in 2010, the Los Angeles Lakers went 10 years before ending their title drought. This would not have been possible had they not signed LeBron James during the 2018 NBA free agency.
ADVERTISEMENT
Article continues below this ad
They played a season with him but were unable to make the playoffs. It was the first time LeBron played lesser than 60 games in a season his career following his groin injury. The Lakers also had a young and inexperienced team, bar a couple of veterans, which held them back.
They brought in Anthony Davis a year later and went on to win the title with him and LeBron. AD averaged more points, which critics used as an excuse to say LeBron wasn't the best player on the team. But how would the Lakers be without LeBron on the team?
ADVERTISEMENT
Article continues below this ad
Lack of playmaking
LeBron leads the Lakers in assists. He averages eight assists per game this season which is almost double to Dennis Schroder, who is second with 4.4 assists per game.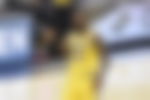 The Lakers already rank in the bottom half in assisted field goals made, so without LeBron, they become much worse. He is one of the best playmakers of all-time, and his ability to find the open man is impeccable. The Lakers would have to work harder on shot creation without some of his ability to create open looks.
Anthony Davis can't lead the team to a title
Anthony Davis showed he can be a leader during his time with the Pelicans. But that leadership wasn't enough to get the team to the playoffs regularly, or even a deep playoff run. The Pelicans front office failed him as well, but Davis is nowhere near a leader like LeBron, who is regarded as one of the best leaders in NBA history.
LeBron also brings his championship experience as a leader and his 18 years of experience in the league.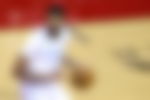 No one is as clutch as LeBron James
ADVERTISEMENT
Article continues below this ad
When the Lakers need a bucket, they go to LeBron because during the clutch moments, he turns it up. When the Lakers need a stop in the final seconds, once again it's LeBron who is called to action. There is no one else who can perform on both ends in the clutch like him on the Lakers. This will be another huge void if he is not on the team.
So when LeBron calls time on his career with the Lakers, these are all factors they need to keep in mind when they attempt to replace him.
ADVERTISEMENT
Article continues below this ad