"I Am Responsible For That": Ex-Fiance Makes a Startling Revelation About Shaquille O'Neal's Boston Celtics Stint
Published 11/10/2020, 6:40 AM EST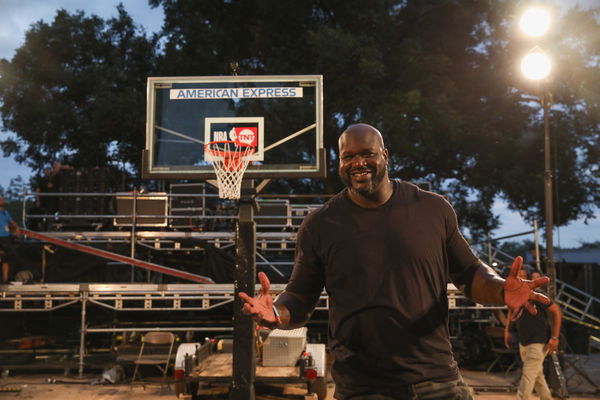 In the late 90s and early 2000s, Shaquille O'Neal was the most dominant player in the league. The former Lakers and Heat star would pummel through defenses and score every time. But he had one glaring weakness: his free-throwing shooting.
Shaq shot 52% from the line in his career. It was his kryptonite, and teams often adopted the Hack-a-Shaq strategy against him. They would send him to the line and be ready for the defensive rebound.
Recently his ex-fiance, Nicole "Hoopz" Alexander, spoke to Brandon 'Scoop B' Robinson about the Diesel's free throw shooting and how she helped him improve later in his career.
ADVERTISEMENT
Article continues below this ad
A 6% jump in one season
She said, "If you go back and check the stats on the last year that he played for Boston, his free throw percentage went up because we were in that house on the court all the time, making him shoot free throws. I'm like, 'Nope. Keep shooting them!' Go check the percentages. It went up. I am responsible for that.
Because this is the thing, in his last year or whatever, he couldn't be as dominant as he was. That was kind of going down towards… he just couldn't. So you gotta make up for it somewhere else or whatever, so get the points standing there. We worked on it a lot."
Alexander was right. In his final season in the NBA, Shaq shot 55% from the line. In the previous season, he shot just 49%. So his practice with Alexander paid off.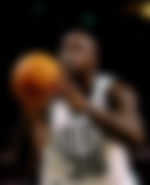 ADVERTISEMENT
Article continues below this ad
How would Shaquille O'Neal have been if he could score free throws?
Throughout his career, Shaq had 10 seasons where he averaged at least 10 free throw attempts per game. He only crossed 60% once, and the rest were in the odd fifties and even forties. But if he could score at least 75-80%, he would have averaged almost Michael Jordan numbers.
In his best season, he averaged 29.7 points per game. Had he shot at least average, he would have scored almost 33 points per game instead. Multiple seasons of that, and he would have ranked further above in the all-time rankings.
ADVERTISEMENT
Article continues below this ad
There is also a possibility that if he was that good, teams wouldn't send him to the line as often as they did. But regardless of that, if he had worked more on this skill, he would have been further unstoppable.