'I Start Shaking': Lakers' LeBron James and Kyle Kuzma Not Keen on Participating in Another Bubble
Published 01/13/2021, 6:30 AM EST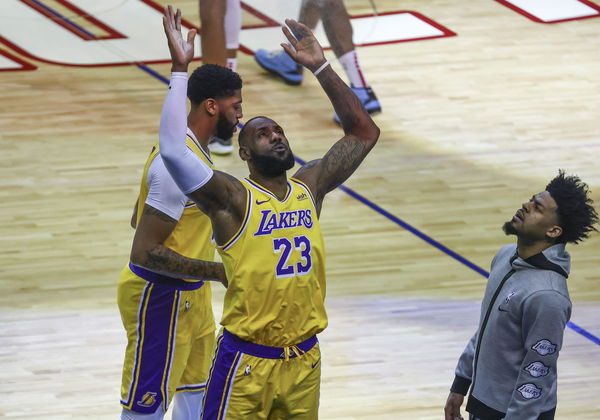 ---
---
Multiple teams in the league have been affected by COVID-19. Rosters have thinned down to eight and nine men, so there have been rumors about another bubble. But Los Angeles Lakers stars LeBron James and Kyle Kuzma aren't too amused by that idea.
ADVERTISEMENT
Article continues below this ad
During the post-game interview, LeBron joked about how thinking about the bubble gave him PTSD. He said, "You give me PTSD, every time you asked me about the bubble. I start shaking, thinking about 96 straight nights in that place."
ADVERTISEMENT
Article continues below this ad
Kuzma said that although he doesn't like the idea of another bubble, he will adhere to it if there is no other option. He said, "Obviously that would be a last resort type of deal… But this team, this organization, if a championship is on the line, that's what we're going to do"
They may have won the title in the Orlando bubble, but staying away from family for months is too hard for players to endure once again.
LeBron James says the Lakers have been following the rules since March
The NBA recently issued new protocols regarding on-court and off the court conduct. But LeBron says that it is not a big deal for the players since they have been following these rules already for almost a year.
"But for our team, we live in LA County," he said. "So the new protocols that came out today, is pretty much everything we've been doing since March last year. …it doesn't change much for us."
ADVERTISEMENT
Article continues below this ad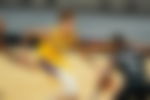 Kuzma also added that as defending champions, they have extra incentive to follow these protocols. He said, "Obviously everyone wants to win a championship, but we have such a high care factor for one another that no one wants to mess it up… We're all tight together as friends and just want to play it smart"
Despite a few hiccups, the Lakers have played like champions so far. Their current record is 9-3 after beating the Rockets for the second time tonight. They are now up against the OKC Thunder tomorrow. Their young team has pulled off a couple of upset wins, but the Lakers should be able to breeze past them.
ADVERTISEMENT
Article continues below this ad