'I Was Shocked': Hall of Famer Reveals How Michael Jordan Entered Hawks Locker Room to Warn Them
Published 06/07/2021, 4:30 PM EDT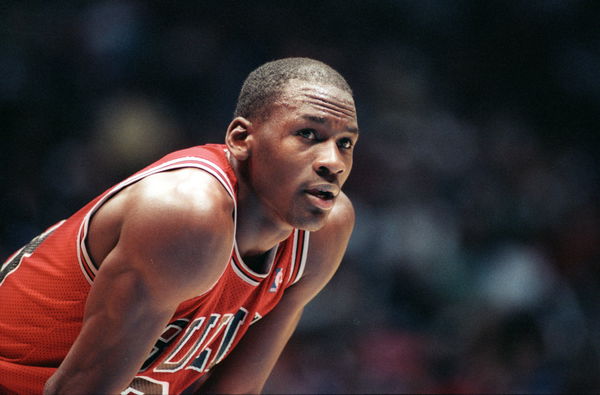 ---
---
In the 1980s and 90s, Chicago Bulls legend Michael Jordan was easily the most feared man in the NBA. Winning six rings in a span of eight years is an astounding achievement. So everyone in the league respected him a lot, but also feared him.
ADVERTISEMENT
Article continues below this ad
Hall of Famer Dominique Wilkins once revealed how Jordan casually strolled into their locker room before a game. The Bulls were hosting the Hawks at the United Center, and just before the game, Jordan came in to deliver a message.
Wilkins said, "Michael Jordan walks into our locker room suiting time. I'm like, what the hell is he doing in our locker room. He walks by me, walks by Kevin Willis, and gets to Randy Wittman on the leg, and says, 'Lace 'em up, it's gonna be a long night.' I didn't know what to say I was shocked."
ADVERTISEMENT
Article continues below this ad
Randy Wittman was the shooting guard on the Hawks team. So he was going to guard Jordan. Being assigned to guard Jordan is unnerving already, and him sending such a warning would have made Wittman a lot more nervous for the game.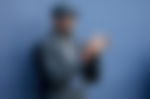 Michael Jordan lives up to his word
ADVERTISEMENT
Article continues below this ad
Issuing such a notice is one thing, but living up to it is another. But Jordan stayed true to his word. It was the second last game of the 1986-87 season. The Bulls needed Jordan to step up more, since Scottie Pippen was also out of the game. The Hawks knew that Jordan was going to have a big game, but yet they couldn't do anything.
His Airness finished the game with a ridiculous 61 points, while shooting 22-38 from the field. He also shot 17-21 from the free throw line and made life hell for Wittman and whoever was guarding him. This was also the season that Jordan averaged a career-high 37.1 points per game as a 23-year-old. So a big game was always on the cards for him.
ADVERTISEMENT
Article continues below this ad
Unfortunately for Jordan and the Bulls, this huge game wasn't enough as they still lost the game. It was a narrow three-point loss, but it was just another stamp of how great Jordan was right from his initial seasons in the league.
WATCH STORY HERE – When a Retired Michael Jordan Schooled an Arrogant Chicago Bulls Rookie