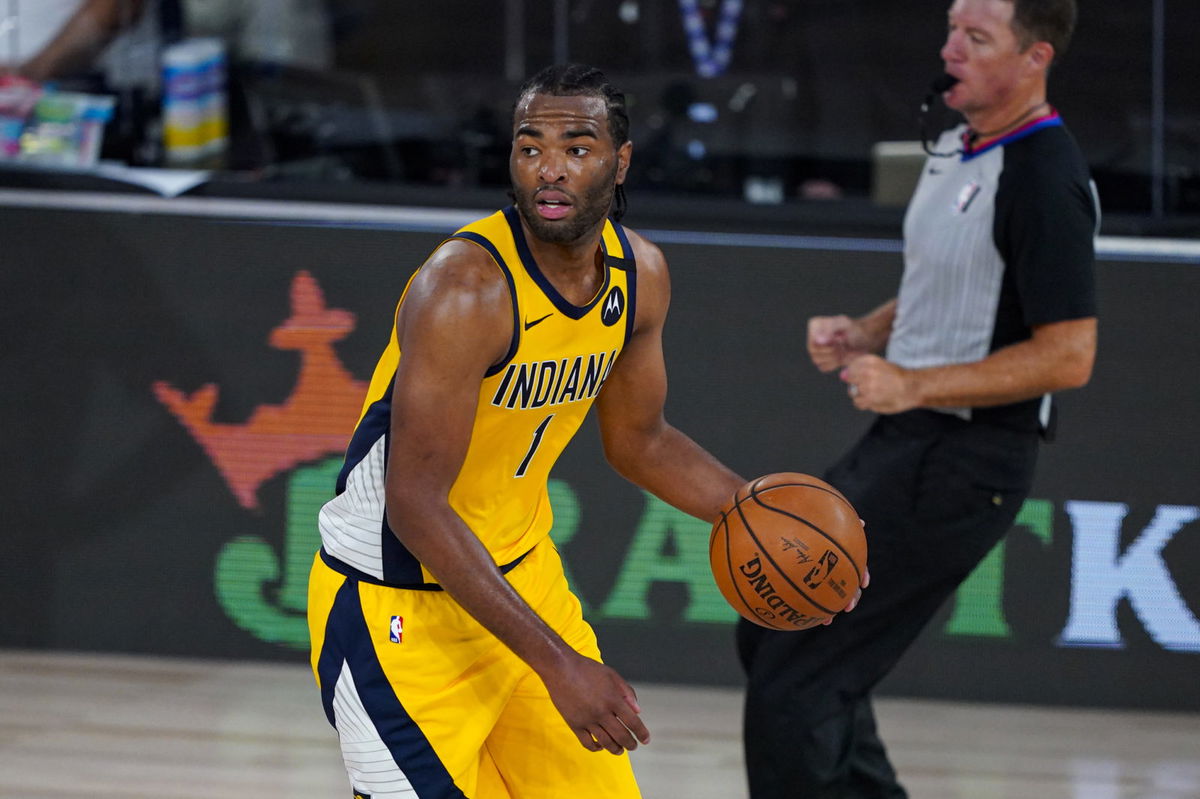 Heading into the bubble, fans would have picked LeBron James or Giannis Antetokounmpo to be the stars in Orlando. But so far we have had the most unlikely player step up and be the hero.
Indiana Pacers forward TJ Warren has set the bubble on fire so far. He has led them to a perfect 3-0 record that included a mammoth 53 point game against the Philadelphia 76ers.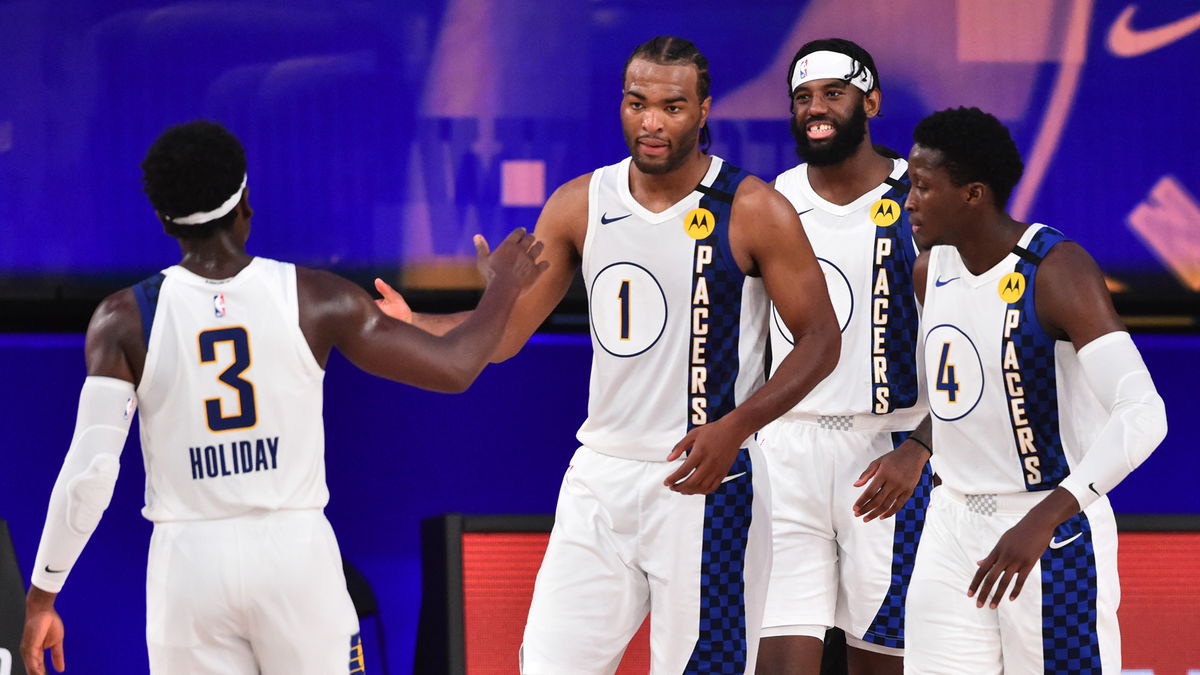 Warren has been a walking bucket for the Pacers. He is averaging 39.7 points per game, shooting a mind-boggling 65% from the field and 61% from three. And he has done all this with just a single turnover across the three games.
This is absurd

Not only is T.J. Warren averaging 39.7 PPG, shooting 65% from the field and 61% from three, he only has one turnover over the last three games. Tony Buckets has arrived. 🔥 pic.twitter.com/AYrh4INK2L

— Hoop Central (@TheHoopCentral) August 5, 2020
Can TJ Warren and the Pacers keep this juggernaut going?
After being drafted by the Phoenix Suns in 2014, Warren had become an effective scorer for them. In his last two seasons, he was averaging 18.9 points per game while shooting 49% from the field.
Therefore, the Suns trading him away for cash considerations was a huge surprise for fans and pundits alike. Ever since he started performing in the bubble, the Suns have been ridiculed for this decision. Pacers' teammate Myles Turner also joined in.
@TonyWarrenJr … I wonder how cash considerations feels about this performance 🤯 https://t.co/NA9XSNiIf7

— Myles Turner (@Original_Turner) August 2, 2020
The Pacers who were tied with the 76ers at 39 wins at the start, were one spot above them as the fifth seed. Nobody thought they would be able to retain that spot.
But TJ Warren has been doing his best to keep the critics quiet. With their star Victor Oladipo still unable to get back to his former glory, the Pacers were crying out for a hero to take charge and lead them offensively and Warren has answered this call.
If Oladipo can turn up, the Pacers can be a dark horse in the Eastern Conference. They have an exciting backcourt in Oladipo and Malcolm Brogdon.
They also have All-Star Domantas Sabonis in their ranks and last season's blocks leader Myles Turner to complete the team. If they can show up during the big games, the Pacers will be a difficult team to deal with.
ALSO READ- Former NBA Champion Raises Suspicion and Concern Over Indiana Pacers' Situation With Victor Oladipo in the Orlando Bubble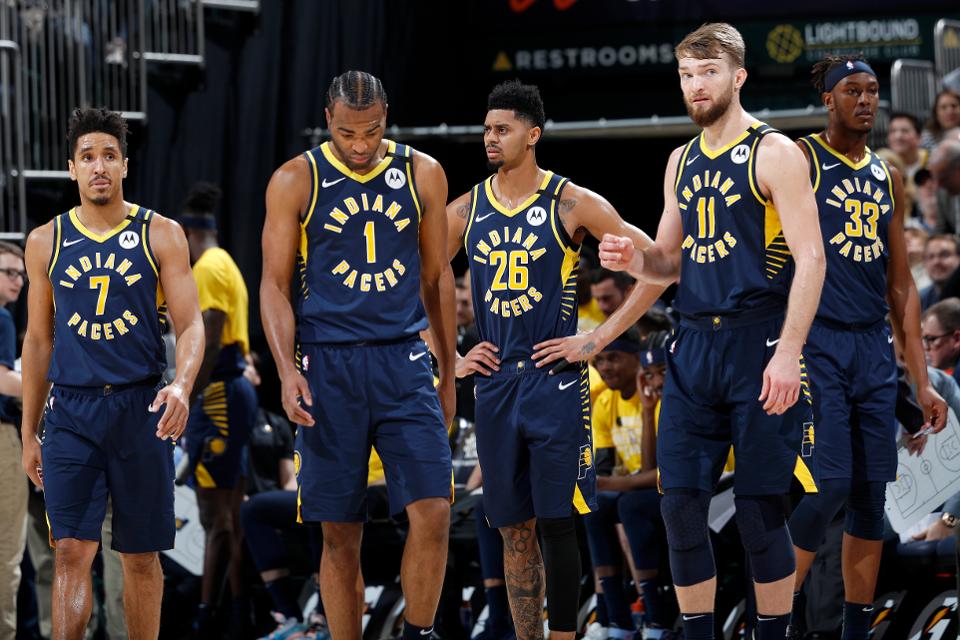 Next game, they face the other unbeaten team in the bubble, the Phoenix Suns, and hope to keep their streak going.
ALSO READ- From Giannis Antetokounmpo to Anthony Davis: Top 5 Players Who Have Severely Benefited From the NBA Hiatus
SOURCES-
T.J. Warren on Basketball Reference