Insane Stat Reveals How Warriors' Stephen Curry Is Being Let Down by Teammates and Coaching
Published 04/12/2021, 1:00 PM EDT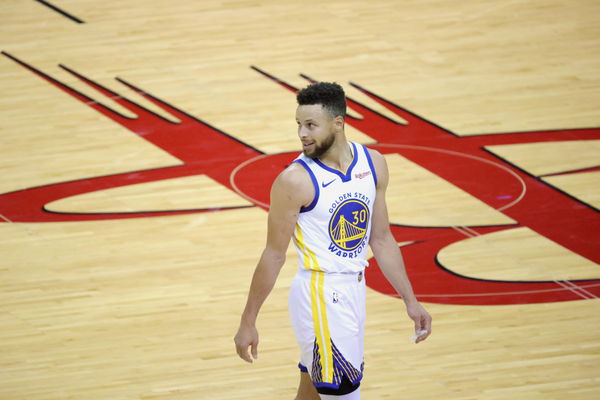 ---
---
Having an MVP caliber player on the team is a blessing for anyone. The teams try to build around that player and also have their game plan based around them. However, the Golden State Warriors have taken this to a whole new level when it comes to Stephen Curry.
ADVERTISEMENT
Article continues below this ad
The two-time MVP is easily their best player, so he is expected to lead them. But despite having the likes of Andrew Wiggins, Kelly Oubre Jr, Draymond Green, and a promising rookie in James Wiseman, Curry has been overburdened. According to a stat from BBall Index, Curry has the worst lineup spacing among star players in the league.
Compared to Kawhi Leonard, Devin Booker, and Nikola Jokic who are above 90%, Curry is at a ridiculous 5%. It means that the players around him provide the worst spacing for him.
ADVERTISEMENT
Article continues below this ad
This is why he is forced to rack up shots every game. His playmaking skills are wasted, while he averages a career-high 20.5 attempts per game.
Lineup Spacing percentiles, looking at spacing provided by players around these studs in non-garbage time:

Kawhi 99%
Booker 93%
Jokic 90%
Kyrie 88%
KD 88%
Giannis 87%
Embiid 87%
Harden 79%
Young 55%
LaVine 48%
Tatum 48%
Luka 46%
Zion 33%
Bron 23%
BI 23%
KAT 15%
Dame 13%
Curry 5%

— BBall Index (@The_BBall_Index) April 11, 2021
Comparing Stephen Curry with other players on the list
Almost all the players at the bottom of the list are on teams that are playing below expectations this season. Damian Lillard ranks second from bottom, which isn't surprising considering their poor coaching, which just involves a lot of iso ball. His case is similar to Curry's where their MVP campaign hasn't been enough to lift the team to success.
The next two players are Karl-Anthony Towns and Brandon Ingram. Towns plays for the worst team in the league, while Ingram and the Pelicans are reeling at 11th.
LeBron James comes in next, but that is because the Lakers are one of the worst three-point shooting teams in the league.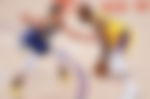 Why is Curry going through this?
Curry is currently averaging 29.9 points per game in the 2020-21 season. Despite this, the Warriors are struggling with a 25-28 record.
In previous seasons, the brilliance of Curry, Klay Thompson, and Draymond has bailed out Steve Kerr. But this season shows how poor he has been while coaching the Warriors.
ADVERTISEMENT
Article continues below this ad
There is no doubt that the absence of Klay creates a huge void. However, a 5% spacing is absurd. Along with the coaching, the Warriors players have been below par while supporting Curry.
If they continue to play this way, they are returning to the lottery for the second season in a row.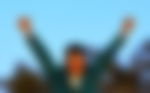 ADVERTISEMENT
Article continues below this ad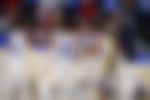 Trending Stories