"Einstein Of Basketball": NBA Hall of Famer Confident LeBron James Will End His Career As The GOAT
Published 09/21/2020, 6:00 AM EDT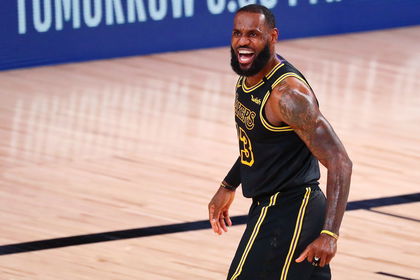 ---
---
The GOAT discussion in the NBA never seems to end. Michael Jordan, LeBron James, Kareem Abdul-Jabbar, the candidates are many. But according to Hall of Famer Isiah Thomas, it could soon have a conclusion.
ADVERTISEMENT
Article continues below this ad
The former two-time NBA champion believes that Kareem is the best at the moment. But when LeBron's career ends, he will be at the top.
"I admire (LeBron's) insatiable appetite to be on top and stay on top," said Thomas. "I've never seen a player dominate so many statistical categories. We've had players dominate certain areas, but we've never seen a player that truly does it all. And he's done it, without fail, for 17 years."
ADVERTISEMENT
Article continues below this ad
"For now, Kareem is the best that's ever done it. But by the time he's done, LeBron James will be the best we have ever seen play the game of basketball."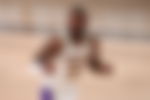 LeBron James: Self-learned genius
Thomas then talked about how a lot of the all-time greats had a college coach who helped shape their career. But coming straight out of high school, LeBron paved his own path.
"Look at every legend's coaching tree and you can see how, philosophically, their greatness is formed," said Thomas. "Kareem, Magic, Bird, Jordan, myself, you can look at our coaches in college and the pros and study the way we learned the game. LeBron James came out of high school. Who was his teacher? LeBron is a genius-type basketball mind, and that's why I refer to him as the Einstein of basketball."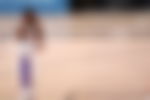 As of now, LeBron is 35 and is still going strong. But he is still behind Kareem and Jordan who have six rings compared to his three. He also falls short when it comes to MVPs since he has four compared to Jordan who has five and Kareem who has six.
ADVERTISEMENT
Article continues below this ad
After missing out on the 2019-20 MVP award, LeBron is working hard to get his fourth ring.
The Lakers haven't won a championship in a decade but LeBron, along with Anthony Davis, are doing their best to end this drought. The duo took down the Nuggets last night as the Lakers went 2-0 in the Western Conference Finals. They are now just six wins away from a title, and that will be one step closer to the throne for King James.
ADVERTISEMENT
Article continues below this ad