'It's Gonna Be Bother Him': Warriors' Steve Kerr Gives Major Update on Stephen Curry's Injury
Published 03/17/2021, 11:02 PM EDT
---
---
The Golden State Warriors are currently ninth in the Western Conference. But had it not been for an MVP caliber campaign from Stephen Curry, they would have been lingering at the bottom. However, some recent development might spell doom for the dubs.
ADVERTISEMENT
Article continues below this ad
During their game against the Rockets tonight, they were comfortably ahead. In the third quarter, Curry had the ball for the final few seconds of the game. He went for his classic ball handling show before hitting the three but missed. After shooting, he lost his balance and tripped, falling on his back near the Rockets bench.
ADVERTISEMENT
Article continues below this ad
Curry looked in considerable discomfort and was unable to get up. He landed on his tailbone and was holding it in pain. The Warriors announced later that he won't return to the game because of tailbone contusion. The Warriors managed to win the game, and coach Steve Kerr had some relieving news for the fans.
He said that Curry could miss a few of their next games, but he won't be surprised if he finds him practicing in the gym tomorrow. He mentioned there aren't any plans for an X-Ray so this could be good news for Warriors fans.
Steve Kerr on Steph Curry's tailbone contusion: "It's gonna be bother him the next few days. No idea if he is gonna play in Memphis … he could be practicing tomorrow for all I know." Kerr said he doesn't think there are any plans for Steph to get X-rays

— Drew Shiller (@DrewShiller) March 18, 2021
Will the Warriors survive without Stephen Curry leading them?
After playing 39 games, Curry was averaging 29 points and six assists, while shooting 47% from the field and 40% from three. The Warriors have three other players averaging double digits in points, but no one else is averaging over 17 points per game.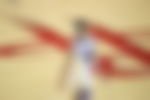 In the two games Curry didn't play, the Warriors ended up losing both. The first one was a close two-point defeat against the Hornets. But in the second game, the Suns thrashed them and took home a 22 point win. While both games had other absentees too, the impact of Curry on the Warriors' offense is huge.
ADVERTISEMENT
Article continues below this ad
While the Warriors' second half of the season is going to be easier, they have a lot of big games upcoming. Curry is likely to miss most of them, depending on how grave the injury is. They have the third easiest strength of schedule in the West, and they can easily finish as the seventh or eighth seed, but only if Curry returns in time.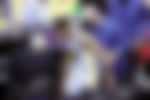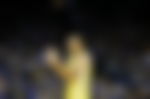 ADVERTISEMENT
Article continues below this ad