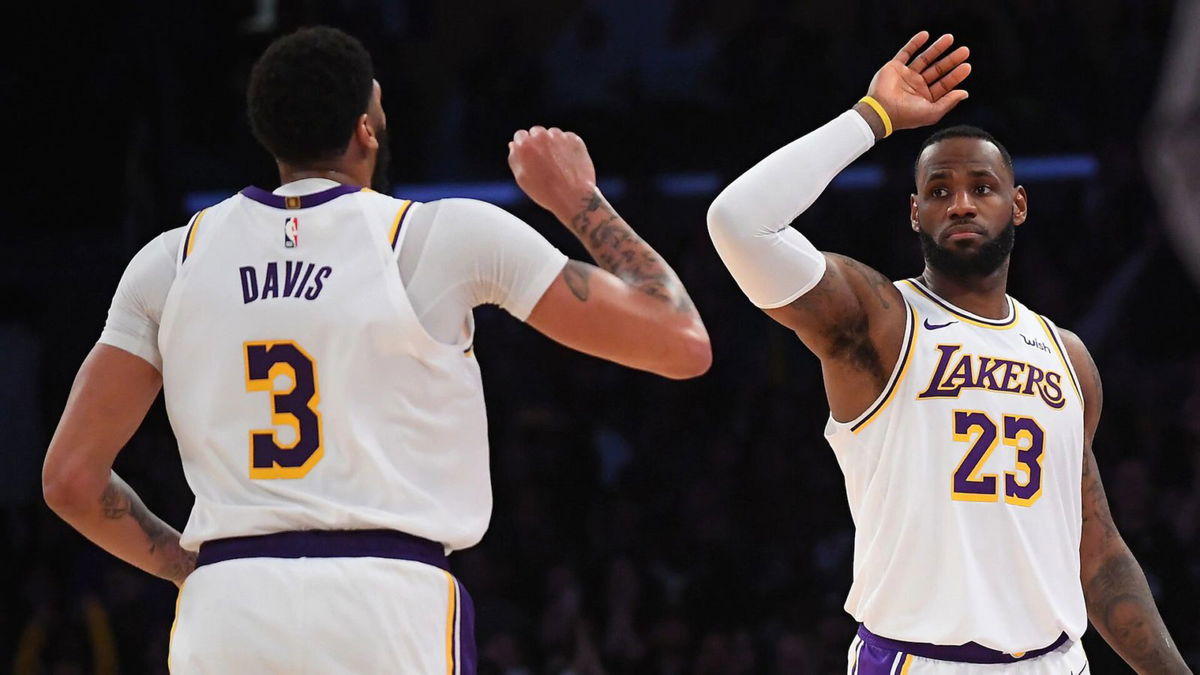 The Los Angeles Lakers beat their rivals the LA Clippers on NBA's reopening night. It was revenge for the loss they suffered on the initial opening night back in October. Anthony Davis was the hero for the Lakers, but it was LeBron James who finished it off. Three-time NBA champion Dwyane Wade was impressed and praised the star duo of James and Davis.
Davis bullied the Clippers, scoring 34 points and racking up eight boards. He was continuously fouled, and as a result, got 17 attempts from the free-throw line and only missed once. Wade said if Davis can continue this, it will be scary for the other teams.
If @AntDavis23 plays like he did last night— night end and night out it's gonna get scary pic.twitter.com/qRmME1D1JH

— DWade (@DwyaneWade) July 31, 2020
Los Angeles Lakers need their stars to keep performing
Despite struggling for most of the game, LeBron stepped up when it mattered. He got the crucial go-ahead bucket and then also defended Kawhi Leonard and Paul Goerge on the final play.
Tie game. Orlando opener. Top two teams in the West.

The King came through 👑 pic.twitter.com/i77YzyrknH

— Los Angeles Lakers (@Lakers) July 31, 2020
Wade loved the defensive effort from LeBron and joked about LeBron being old later. But he also recollected LeBron's similar defensive play from 2011.
@KingJames brought out that 2011 fourth quarter defensive last night. I know my guy needed an ice bucket after all that literal movement 😆

— DWade (@DwyaneWade) August 1, 2020
Wade referred to the 2011 Eastern Conference Finals when he and James were on the Heat. They were battling the Chicago Bulls for a place in the NBA Finals. Miami led the series 3-1 and were up by three points with seconds left. Derrick Rose attempted a three to tie, but LeBron pounced and swatted it away. That secured the win and they proceeded to the NBA Finals with a 4-1 victory over the Bulls.
It has been a while since we have seen such defensive energy from LeBron. Fans will be hoping he can keep it going while also improving offensively after having an off night, shooting 6/19. The Lakers will also need Davis to keep the tempo up and dominate on the inside. When your two best players perform, it certainly gives a boost to the rest as well.
The Lakers now play the Toronto Raptors tonight and will have to be at their best to keep the defending champions at bay.
Sources:
LeBron Blocks Rose's Chance to Tie
Los Angeles Clippers at Los Angeles Lakers Box Score, July 30, 2020