'It's Unreal': Warriors' Teammates in Awe of Stephen Curry's Shot Creation Ability
Published 02/12/2021, 5:00 AM EST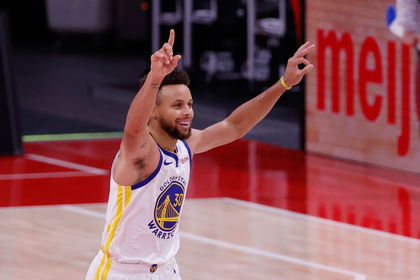 ---
---
The Golden State Warriors finished rock bottom last season. The main reason behind their fall was the absence of Stephen Curry, who played just 5 games all season. But following his return, he has been on a tear.
ADVERTISEMENT
Article continues below this ad
Last night, against the Orlando Magic, Curry went berserk yet again. He had a monster 40-point game, along with 8 rebounds and 5 assists. He was also a menace on defense as he grabbed 4 steals. The highlight of his performance was his shooting. He went 14-26 from the field and 10-19 from three.
ADVERTISEMENT
Article continues below this ad
An ongoing theme in every game for Curry is how he toys with multiple defenders before breaking out with his dribbling and finishing the move with his jump shot. This skill has left his teammates in awe, and they praised him after the game.
Andrew Wiggins said, "In a way it's unreal. With two or three defenders on him. The space he creates — it doesn't matter who is guarding him. It's one thing to be watching on TV. It's another to be here living it." 
Juan Toscano-Anderson said, "An open Steph Curry shot is the best shot on the floor. It's a 3-point layup."
Stephen Curry: Back in MVP mode
After last night's rampage, Curry is now averaging 30 points per game. He is now second in the league in points per game, just behind Bradley Beal.
If he maintains this stat line, it will be the second season of his career averaging 30 points per game. The last time he did it, he won MVP.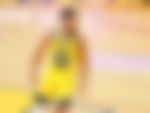 At the beginning of the season, Curry was also focusing on playmaking since Draymond Green was injured. But once he returned and took over that department, Curry shifted his primary focus to scoring.
ADVERTISEMENT
Article continues below this ad
Besides him, the Warriors have just three other players averaging double digits in points, so he has done an excellent job to make up for it.
If the Warriors finish in the top half of the Western Conference, Curry could finish at least Top-3 in voting for MVP. They are currently 8th and are working their way up to the top.
But Curry's aim will always be to do whatever helps the team. One of the most unselfish players in the league, he cares a lot more about the team than individual accolades.
ADVERTISEMENT
Article continues below this ad