Jamal Crawford Reveals How Kobe Bryant's Presence Got the Best Out of Him in a Pro-Am Game
Published 02/22/2021, 11:00 AM EST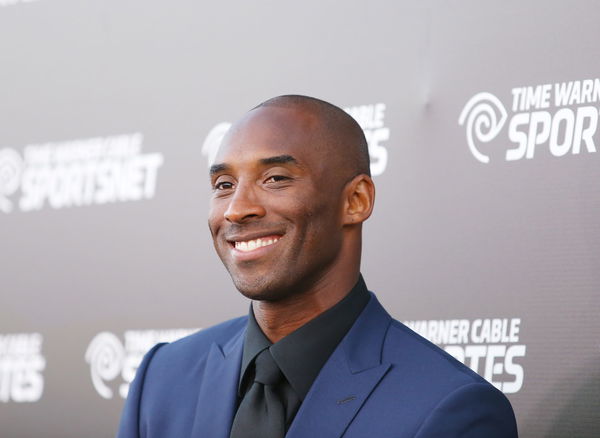 ---
---
Los Angeles Lakers legend Kobe Bryant had millions of fans across the world. Some of these fans were actually his colleagues in the NBA, who grew up watching and admiring him play.
ADVERTISEMENT
Article continues below this ad
Among these players is the three-time NBA Sixth Man of the Year, Jamal Crawford. He recently shared a story about him and Kobe when he was star-struck by the five-time NBA champion.
When he met Kobe during a celebrity softball game in 2014, Crawford somehow mustered up the courage to ask Bryant if he would attend his Pro-Am game later.
ADVERTISEMENT
Article continues below this ad
After confirming if Crawford was going to play, Kobe said he'll be there. Despite a Nike official saying they need to get back to LA, Kobe postponed the flight and took his family to watch Crawford play.
That shows how much Kobe cared about his peers too and his willingness to go out of the way to show his affection for them.
"I was so nervous because their car was following me over to Pro-Am," Crawford said. "And I'm calling everybody in the car like, oh my gosh, Kobe's behind me. I'm still a fan."
Kobe Bryant brings out the best from Jamal Crawford
When Bryant arrived at the gym for the game, he received a standing ovation. It was the Seattle Pro-Am, and Kobe came in with a Seattle icon alongside Hall of Famer Gary Payton. Unsurprisingly, the gym was at full capacity, as people came in to see a glimpse of the Hall of Famers.
With Kobe watching him, Crawford was able to channel his best. He scored a mammoth 63 points, which is still his career-high in Pro-Am. The cherry on top was his crazy game-winner, as he side-stepped and hit the jump shot. It may have only been Pro-Am, but Bryant would definitely have been impressed and entertained.
ADVERTISEMENT
Article continues below this ad
It has been over a year since Kobe passed away, but there are still so many stories being shared about him. Not just about his on-court greatness, but off-court as well.
Crawford's story is a great example of the latter. His passing is still hard to accept for many and is unbelievably tough to get over.
ADVERTISEMENT
Article continues below this ad