James Harden Finally Leaving? Three Trades Houston Rockets Can Pursue to Rebuild and Start Fresh
Published 01/13/2021, 7:44 AM EST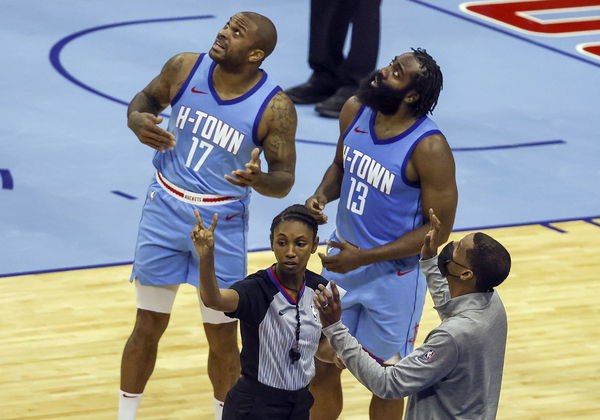 ---
---
The Houston Rockets are struggling right now. Not just their results, but also their team chemistry is in tatters. After two consecutive losses against the Lakers, James Harden's press conference felt like a farewell message. The team is looking like a mess right now, so maybe it is time to hit the reset button. Here are three trades they can pursue by the end of the trade deadline to shake things up.
ADVERTISEMENT
Article continues below this ad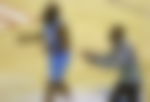 Eric Gordon shipped off to the Kings
ADVERTISEMENT
Article continues below this ad
After a promising start at Houston, Eric Gordon has slowly regressed and is just getting worse by the day. But he still has a massive $16 million contract, which makes it tough to trade him.

In this trade, they can use Sacramento as a salary dump at the expense of a first-round pick but also pick up a young player who has been unable to make it work with the Kings. Ben McLemore is just a sweetener here since he offers a lot of value for his contract.
Rockets get some value for departing PJ Tucker
The 35-year-old PJ Tucker is bound to leave by the end of the season. But the Rockets can try to get some value by sending him to team that either needs him to contend or qualify for playoffs like the Pelicans.

In this trade, the Pelicans acquire a valuable veteran as they make a push for the playoffs. They haven't qualified for a few years now, and Tucker can help them to do that. The Rockets get an expiring contract and also a first rounder, which helps them to rebuild.
Rockets finally get rid of James Harden
James Harden wants to leave and the longer the Rockets hold on to him, the lesser value they get. His stay is also affecting other teammates like John Wall negatively, who has been outspoken about this matter too. So the Rockets should be aiming to ship him away as soon as possible.
ADVERTISEMENT
Article continues below this ad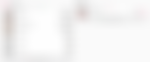 The Rockets wanted Kyrie Irving but they aren't in a position to command trades now. They get two starting quality players in this trade and also two solid backups. Finally, they also get three first round picks, which should be enough for them to sanction the deal.
All of these trades could help the Rockets to finally rebuild once again, and aim to contend in a few years time.
ADVERTISEMENT
Article continues below this ad