"Can't Call No Man A B*tch": Lakers Veteran Calls Out Snoop Dogg Over Danny Green Rant
Published 10/19/2020, 12:40 AM EDT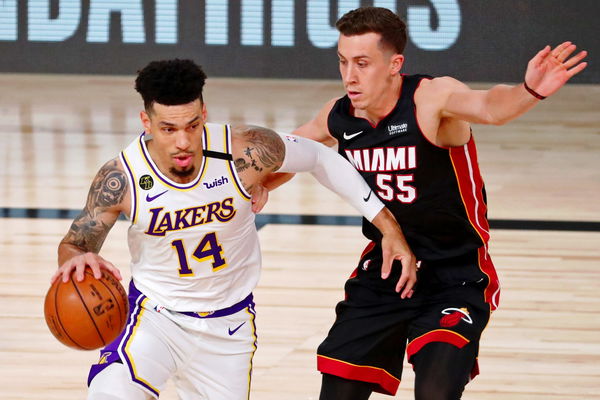 ---
---
The Los Angeles Lakers would have won the NBA Finals in five games had Danny Green converted the game-winner. LeBron James was tripled team, so he passed it to the open Green, but he missed it. Due to this, Green received a lot of hate and even some death threats. Celebrity fans like Snoop Dogg also publically insulted him.
ADVERTISEMENT
Article continues below this ad
During a podcast with JJ Redick, Lakers veteran Jared Dudley called out such fans and said they weren't true fans. He said, "Those aren't true Laker fans, like Snoop Dogg calling out Danny Green and then when we win feeling good. Like this man Danny Green has won three championships on three different teams, being a starting shooting guard. Are we kidding? Like come on, man, like I agree, he missed a shot. He struggled at certain times, but the man is a career 40 (percent shooter)." 
ADVERTISEMENT
Article continues below this ad
Dudley says Lakers fans should be more considerate
Dudley later spoke about how fans like Snoop Dogg shouldn't be personally attacking players while criticizing them. He said:
"I don't question your fandom, because, for one, he's solidified, he's cemented when it comes to fandom. I'm questioning your tactic on a trying to help a player help win your team a championship … My only problem with it was you can't call no man a bitch. My whole thing is when you come to that, now we're getting on something personal. And you know when you grow up, I don't care what age you are, you hear that word, you're automatically thinking fighting. We're not fighting Snoop Dogg. He's a fan."
ADVERTISEMENT
Article continues below this ad
Although the criticism was harsh, it wasn't undeserved. Green struggled a lot in the playoffs, averaging eight points while shooting a below-average 34% from the field. But he was still solid on defense and averaged one steal and almost one block per game.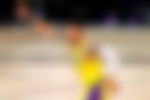 Lakers fans expected more from a player who was making $15 million a year. That missed shot from him made the Lakers play one more game, but they won easily won Game 6. Fans will certainly be hoping for an improved performance from him in the upcoming season since he is still on that $15 million contract.
ADVERTISEMENT
Article continues below this ad