Lakers Veteran Admits to Having a 'Laugh' at Rivals LA Clippers After Shock Defeat in NBA Playoffs
Published 10/14/2020, 9:30 AM EDT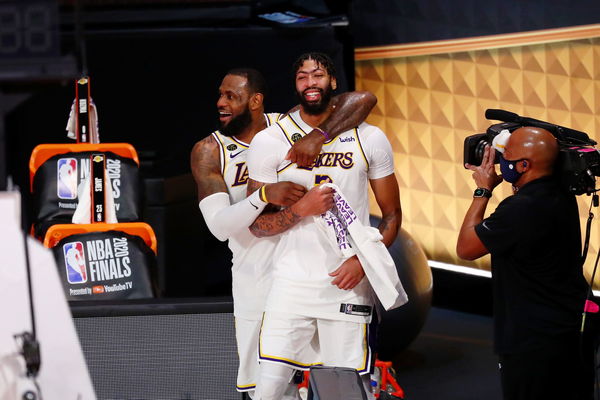 ---
---
The Los Angeles Lakers beat the Miami Heat in the NBA Finals to claim the title. But they were never supposed to reach that stage. Everyone had predicted that the Clippers will beat them if they met in the Conference Finals. But the Clippers didn't even clear the second round and were sent home by the Nuggets.
ADVERTISEMENT
Article continues below this ad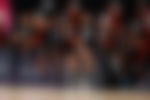 While appearing on Bill Simmons' podcast, Lakers veteran Jared Dudley talked about how the team laughed when they saw the Clippers crash out of the playoffs. He also talked about how this hypothetical matchup had been created in everyone's minds only for it to never happen.
ADVERTISEMENT
Article continues below this ad
"We were laughing," he said. "I thought they're going to win Game 7. There's no way I thought they were gonna lose. Our whole mind was, we gotta beat the Clippers. We want the Clippers, they wanted us."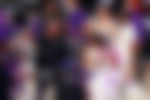 Clippers talked the talk, Lakers walked the walk
Dudley then talked about how the Clippers started the trash talk, but then the whole world was favoring the Clippers.
He said, "Pat Bev check-balled during the pandemic, Playoff P talking about he's the best, Kawhi with the commercial and the crown. We see these billboards all year. So we go to practice every day, we see the billboard every day.
"They were happy Avery Bradley didn't show up to the bubble. We stuck Bradley on Pat Bev, he ripped him in the home game we beat them this year. We set a tone for them like 'this is how we're gonna guard you'. So we were looking forward to that matchup. But those boys didn't want to be in the bubble. The world needed to see the Lakers and the Clippers."
The whole basketball world was left disappointed when the Clippers lost. Former Lakers guard D'Angelo Russell tweeted that the two teams should have a series post the lockdown.
ADVERTISEMENT
Article continues below this ad
Lakers & Clippers should still do a open 7 game series on ESPN after the season. We still wanna see that.

— D'Angelo Russell (@Dloading) September 19, 2020
The Clippers hyped up the matchup only to not show up when it mattered. On the other hand, the Lakers kept their head down and put in the work. Led by LeBron James and Anthony Davis, they blew past opponents and walked away with the title.
ADVERTISEMENT
Article continues below this ad