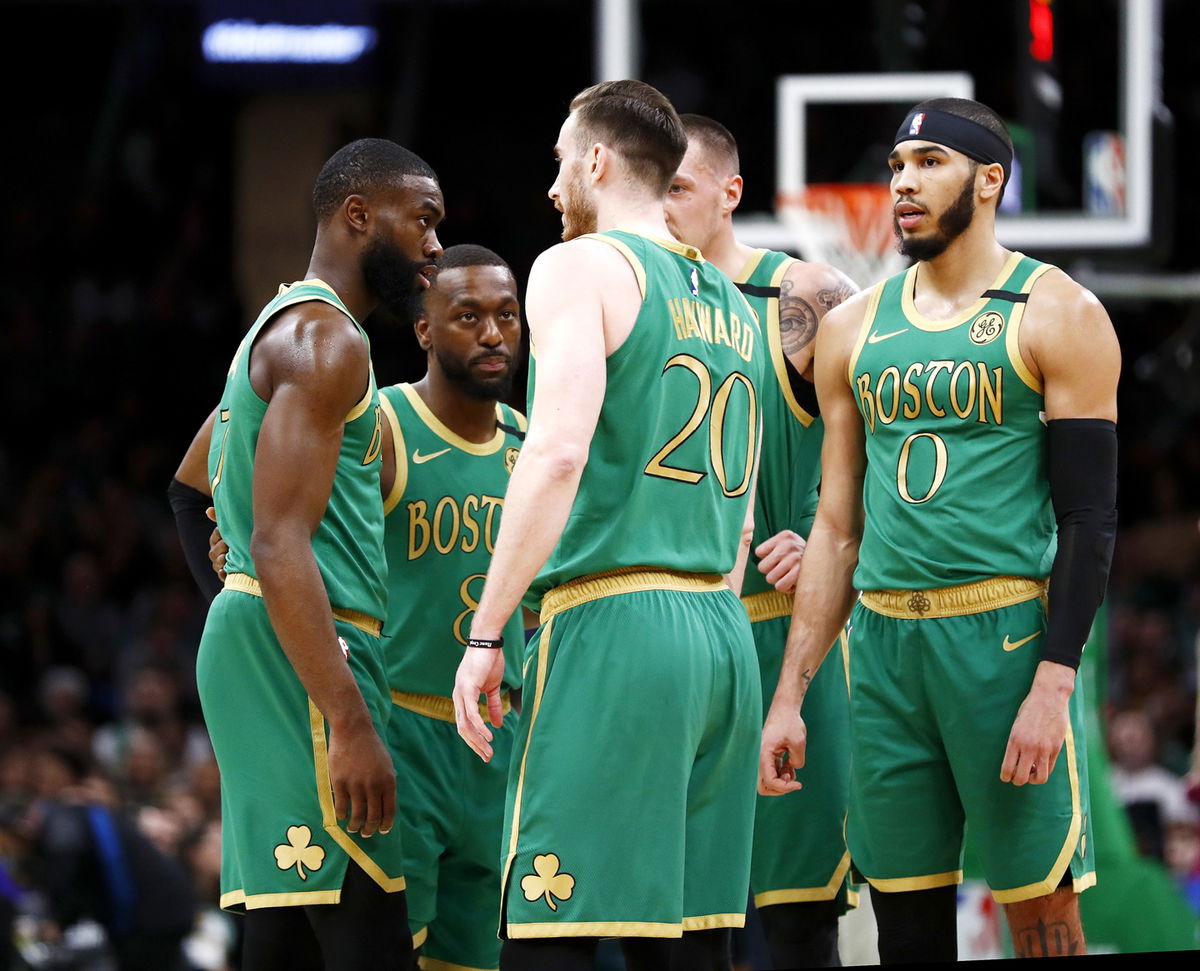 The Boston Celtics took on the Milwaukee Bucks in the big Eastern Conference matchup, last night. Both teams went hammer and tongs, and it was a close game. The Bucks came out on top in the end, with Giannis Antetokoumpo leading with 36 points and 15 rebounds. But the Celtics players felt they were on the receiving end of poor refereeing.
The Greek Freak was on five fouls when he elbowed Daniel Theis, but it was adjudged to be a technical and not a personal foul. Celtics young star Jaylen Brown was annoyed, and he took this to his Instagram story but deleted it later. He then joked about being set up by someone using photoshop on Twitter.
This photoshop nba please don't fine me https://t.co/kZPd0ORnvX

— Jaylen Brown (@FCHWPO) August 1, 2020
Were the Boston Celtics unlucky?
With two and a half minutes left on the clock, the Bucks were up by just two points when the Giannis incident happened. Then a few moments later, Giannis beat Jayson Tatum with a dribble, drove in with a euro step, and made a layup. But Smart tried to interrupt Giannis by drawing a charge. It was called an offensive foul, but after examining replays, the referees called it a block on Smart instead of an offensive foul by Giannis.
Charge. I love Marcus Smart. Want him in my foxhole every day. pic.twitter.com/PL5qy9Y0W3

— Rex Chapman🏇🏼 (@RexChapman) August 1, 2020
Already furious after the previous incident, the Celtics were even more annoyed with the referees. Giannis got the bucket and also got an and-one opportunity. Later he made a turnaround hook shot with yet another drawn foul. Eventually, he led his team to a seven-point victory. The Celtics will feel they could have won if Giannis was sent out of the game with his sixth foul.
Marcus Smart also expressed his displeasure with the referring post-game. "The excuse was I was late on the charge," Smart said, as per Chris Fosberg of NBC Sports Boston. "They said the replay center said that I was late and it was a block. Quite frankly, I think we all know what that was about: Giannis' 6th foul and they didn't want to get him out. Let's just call that spade a spade."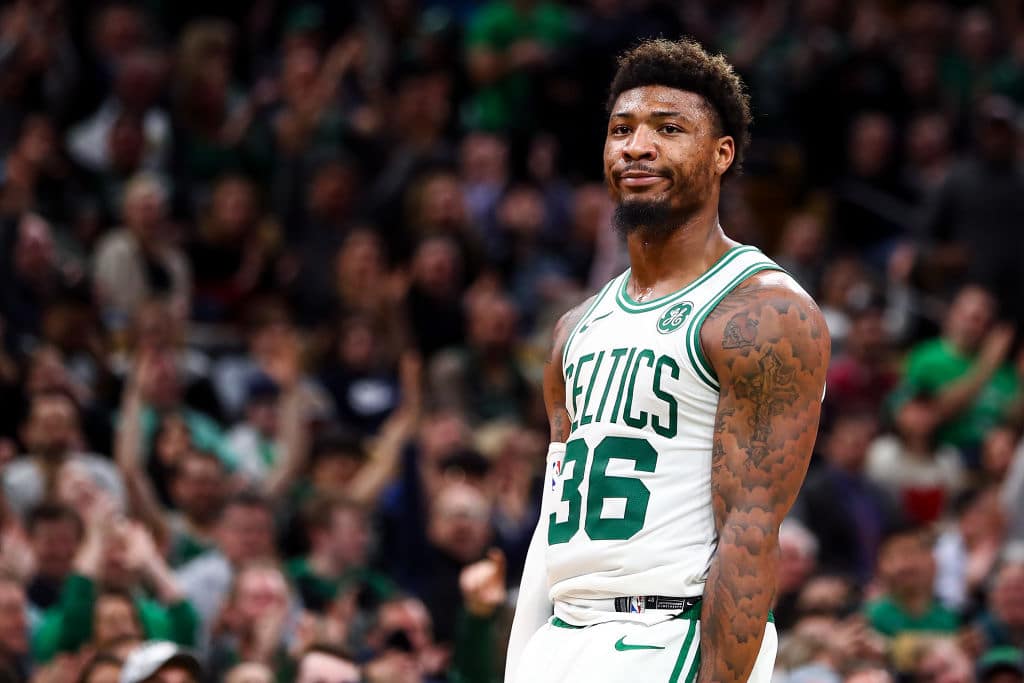 The Celtics will now face the Portland Trail Blazers on Sunday. The Damian Lillard-led team won an overtime thriller against the Memphis Grizzlies as they attempt to ascend to a playoff spot. The Celtics will have to get behind this loss and focus on securing the win on Sunday.
Sources: