Miami Heat Duo Recreate Shaquille O'Neal's Dunks In Practice Ahead Of Game 1 Against Boston Celtics
Published 09/15/2020, 9:25 AM EDT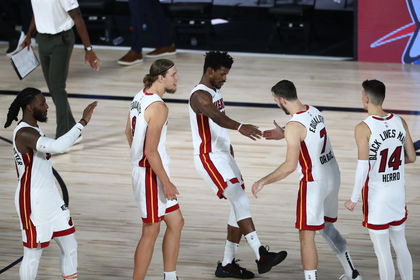 ---
---
Following his feud with Kobe Bryant, the Los Angeles Lakers traded Shaquille O'Neal to the Miami Heat in 2004. Shaq still managed to win a ring a season later and established himself as a Heat legend too. He is loved by the Heat fans and also their players, who have been imitating him in their practice.
ADVERTISEMENT
Article continues below this ad
Veteran Goran Dragic took the alley-oop pass from Jimmy Butler and hung on to the rim and unleashed his inner Shaq. Dragic may be over 100 pounds lighter than Shaq but he tried his best to recreate the Diesel's deadly rim hanger dunk.
ADVERTISEMENT
Article continues below this ad
During his playing days, Shaq could outmuscle and bully anyone in the paint and dunk all over them. This led to some of the most disrespectful posters of all time. One of his most memorable dunks in a Heat uniform came against the Lakers ironically.
Can the Miami Heat emulate Shaq's playoff success?
Recreating dunks is fun but the Heat are a strictly-business team. They have shown they are not messing around, after losing just one game to reach the Conference Finals, going 8-1. This included a humiliating 4-1 series against the best team in the league, the Milwaukee Bucks.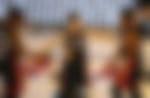 The Heat have had multiple superstars during their previous title seasons. Shaq and Dwyane Wade in 2006. LeBron James, Chris Bosh, and Wade in 2012 and 2013. But this season, they have a team, led by one star Jimmy Butler.
Butler has been an exceptional leader who has got the best out of his teammates. The young wings like Tyler Herro and Duncan Robinson have benefited a lot from learning from Butler. Just like him, they have displayed they can be clutch and are big-game performers.
ADVERTISEMENT
Article continues below this ad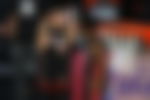 Despite being the lower seed, the Heat will be the favorites going into the Conference Finals against the Celtics. They have shown they are ruthless, unlike the Celtics who needed seven games to beat a struggling Raptors team. The Heat also have a better bench than the Celtics and that will be crucial for them in this round.
Will they able to start with a win in Game 1 tonight?
ADVERTISEMENT
Article continues below this ad