JJ Redick Elaborates How Both Jrue Holiday and Pelicans Won the Trade with the Milwaukee Bucks
Published 11/20/2020, 5:45 AM EST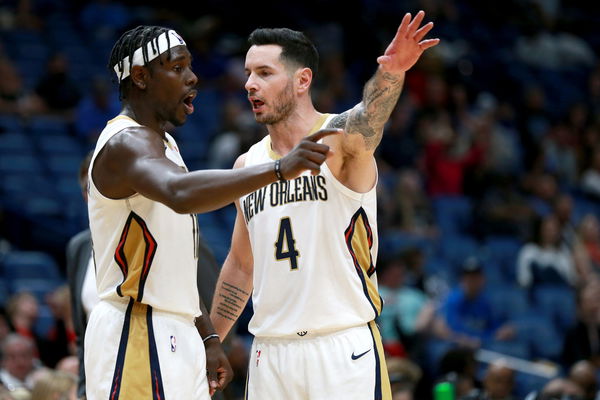 ---
---
After playing in New Orleans for seven years, the Pelicans traded away defensive stalwart Jrue Holiday to the Milwaukee Bucks. He was an excellent secondary star for them and is one of the most underrated players in the league. His former teammate JJ Redick recently spoke about how the trade was a win for both sides involved.
ADVERTISEMENT
Article continues below this ad
Redick said he had a feeling this move was coming. He said, "He's got a great chance to win a championship. A great chance to, at the very least, to win the East and play in the Finals, which is more important for him. For us, we get Eric Bledsoe, George Hill, and a bunch of picks. Both teams won that trade." 
ADVERTISEMENT
Article continues below this ad
Reddick then praised his GM David Griffin for pulling off this trade and applauded the number of first-round picks obtained from the Holiday and Anthony Davis trades.
Redick teamed up with Holiday for the first time in his career during the 2019-20 season. It wasn't the most successful partnership since they didn't make the playoffs, but any team would hurt to lose a player like Holiday.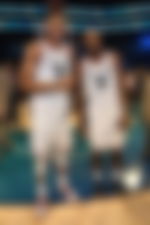 What will be the expectations for the Pelicans now?
ADVERTISEMENT
Article continues below this ad
Last season, the Pelicans were close to making the playoffs, and just missed out. Since they are a young team, fans expected them to fight for the bottom seed. But after losing Holiday, those hopes could be dented.
This could mean that the Pelicans could take one more year to develop their younger players, before pushing for a playoff team status in the following seasons. They have Brandon Ingram and Zion Williamson, who are their stars, and the team has a great support cast for this duo. With the picks they have received from the two big trades, they are well prepared for the future.
ADVERTISEMENT
Article continues below this ad
There is a chance that they will have more clear-outs and trades in order to get future assets. Griffin has been doing a solid job with the rebuild since Davis left for the Lakers, and in a few years' time, they will be a team to watch out for in the Western Conference.