'Not Enough Basketballs': Former NBA Champion Believes LeBron James and Stephen Curry Teaming Up Won't Work Out
Published 04/17/2021, 12:00 PM EDT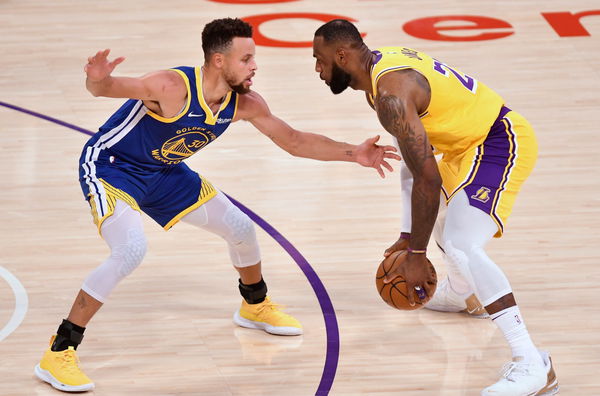 ---
---
The Golden State Warriors are having an unimpressive season. This has prompted rumors of Stephen Curry testing free agency when his contract expires in 2022. And there are already rumors of LeBron James recruiting him to the Los Angeles Lakers.
ADVERTISEMENT
Article continues below this ad
Since their first big face off in the 2015 NBA Finals, LeBron and Curry have been rivals on the court. But that didn't mean there was a lack of respect- they appreciated each other. Being from the same city, fans were delighted when they finally teamed up in the 2021 All-Star game.
Former NBA champion John Salley wasn't too keen about rumors of their team-up in 2022. Despite admitting to being a Lakers fan, he said it wouldn't work out.
ADVERTISEMENT
Article continues below this ad
"I don't think it'd be good for Steph," Salley said. "But for Steph Curry to come here and share the court with LeBron, there's not enough room. There's not enough basketballs for Steph to be on the same team. The games will be 165 points per game. Vegas would be happy. But Steph should retire in a Golden State jersey. Period."
Would Stephen Curry and LeBron James really not be able to play with each other?
LeBron has played with multiple stars since his Miami Heat days. He shared the ball with Dwyane Wade and Chris Bosh, though they weren't in their prime and required the ball lesser. He then played with Kyrie Irving at the Cleveland Cavaliers for a few years when Irving had just entered the league. That partnership delivered an NBA championship.
Although Irving left later because he didn't get the 'LeBron' treatment, the on-court partnership didn't have any problems.
Curry has also played with the likes of Kevin Durant and Klay Thompson. He has been playing with Klay since Thompson was drafted while they played with Durant for three seasons. This was one of the best teams in the history of the game, and there were zero issues.
ADVERTISEMENT
Article continues below this ad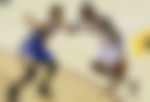 The common theme here? LeBron and Steph are two of the most unselfish superstars to play in the league. Both of them want to get the best out of their teammates and for that, they are always ready to make sacrifices and adjust how they play. So it would be silly to think they cannot play together.
They would probably be one of the best duos ever if this team up happened. And with Anthony Davis already on the team, no other team would want to see this.
ADVERTISEMENT
Article continues below this ad