Hall of Famer Nominates New York Knicks Superstar to NBA MVP Consideration
Published 04/22/2021, 2:02 PM EDT

Follow Us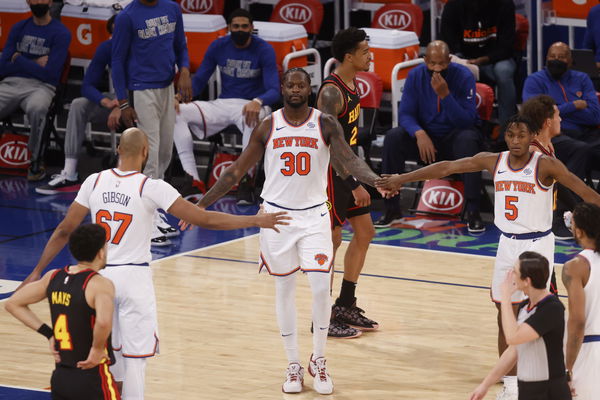 The New York Knicks are back where they belong this season: among the top teams in East. The arrival of new coach Tom Thibodeau combined with the form of multiple players like Julius Randle and RJ Barrett is the reason behind their resurgence.
They currently occupy the fourth spot in the East and are on an eight-game winning run. These performances have led to multiple award considerations for both players and their coach. According to Hall of Famer Earl Monroe, Randle should be an MVP candidate. Monroe is also a Knicks legend and the original Black Jesus.
He said, "Definitely in that conversation. The translation of Julius Randle and what he's meant to this team, you've gotta take him serious for MVP."
ADVERTISEMENT
Article continues below this ad
At the beginning of the season, Randle was a top candidate for the Most Improved Player award. His growth since last season was impressive, and across different areas. But now his constant improvement along with the Knicks form has earned him the right to be in an MVP conversation.
A year ago, no one would have predicted this to happen. But Randle's hard work is paying off. He made his first All-Star appearance this season, and there are shouts for an All-NBA team appearance too.
Monroe also believes coach Thibodeau deserves an award
Later Monroe spoke about how coach Thibodeau also deserves to win an award. He said, "He brought a real program in. He's got guys that buy into it. I think what he's done and accomplished in this short period of time, (he) certainly should be in that conversation."
Usually the Coach of the Year award is given to the coach with the most wins. But what Thibodeau has done with the Knicks in such a short duration definitely warrants an award. The Knicks were a 'meme team' until last season, but now fans across the league are happy for their return to the top.
That is why Thibodeau should be a frontrunner for the award.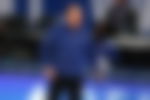 Can the New York Knicks finish in the top 4?
ADVERTISEMENT
Article continues below this ad
The Knicks' excellent winning streak has lifted them to the fourth seed currently. While the gap between the top 3 and the other teams is considerable, there are four teams in the mix for the fourth spot. While it only guarantees a home court advantage for the first round, it is still a notable feat, especially for a team like the Knicks.
With 12 games left to go, the Knicks will be fighting hard to cement their spot and enter the playoffs as a dark horse.
ADVERTISEMENT
Article continues below this ad