Klay Thompson Recollects Kobe Bryant in Emotional Post About Playing at the Madison Square Garden
Published 02/23/2021, 12:30 AM EST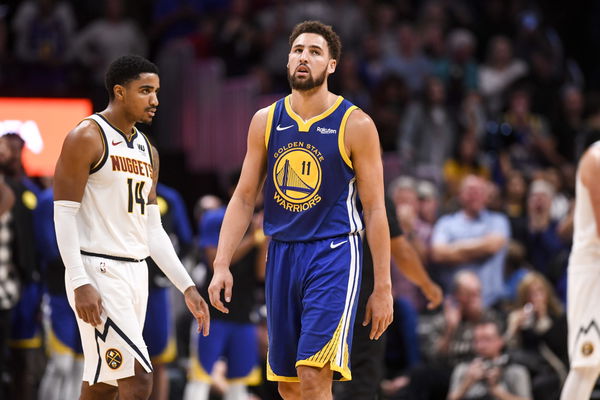 ---
---
The Golden State Warriors face the New York Knicks tomorrow night. While he may not be playing with the team, injured star Klay Thompson has attended almost every game he could and has also arrived at the Madison Square Garden along with the team.
ADVERTISEMENT
Article continues below this ad
Once he got there, Thompson got a bit emotional and posted on Instagram about how he missed playing at the Garden, and that he was eagerly waiting to return and play here.
Klay wrote, "I love the Garden. The history of the greatest sports woman/men & entertainers who have performed here is incredible. Kobe's 61 is the first thing that comes to my mind. Can't wait to get back here and make it rain."
ADVERTISEMENT
Article continues below this ad
Not only did Klay acknowledge the history of this legendary arena but also an incredible performance by his idol Kobe Bryant. Kobe had a monster 61 point game, which is tied for the most points by a visiting opponent at the MSG. It is one of the best displays the Garden has ever seen, and fans still remember that iconic performance.
When Klay Thompson made it rain at the MSG
Thompson has made a few appearances against the Knicks at the MSG, but his best performance came in the 2015-16 season. The Knicks started the game well and were playing some tough defense. They had a seven-point lead by the second quarter, and the Warriors had work to do.
And then Klay took over. He punished the Knicks with his clever cuts and caught them off-guard. He also showed off some incredible off-ball movement and didn't let the Knicks rest for a moment. Thompson finished with 34 points, while shooting an insane 14-18 from the field.
ADVERTISEMENT
Article continues below this ad
Surprisingly, Klay only took six threes, but buried five of those attempts. During that game, he scored via cuts more and displayed some skillful finishing as well, an underrated aspect of his game.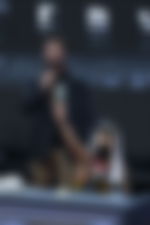 Thompson may not be able to play tomorrow, but he will definitely reminisce about that 2015-16 game and will hope that he can recreate such performances soon.
ADVERTISEMENT
Article continues below this ad