Kyrie Irving and Vanessa Bryant Urge NBA to Change Logo to Kobe Bryant
Published 02/25/2021, 5:33 AM EST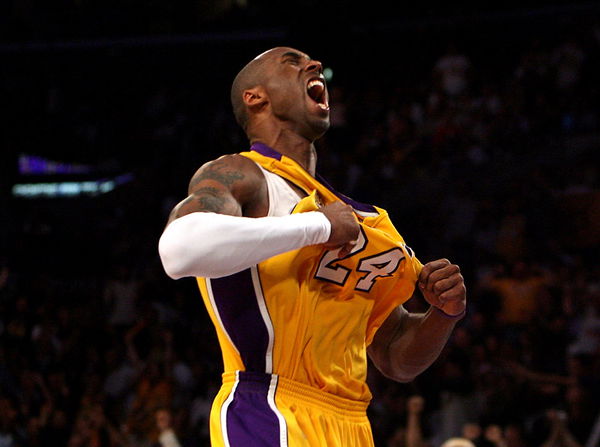 When Los Angeles Lakers legend Kobe Bryant passed away, fans wanted the team's logo to be changed in his honor. Multiple suggestions were floating around and there were petitions circulated with millions of fans' signatures. But the NBA chose to not do it, and after a while, fans stopped asking too.
ADVERTISEMENT
Article continues below this ad
However, Brooklyn Nets star Kyrie Irving has now brought this back out of the blue. He uploaded a post on Instagram where he urged the NBA to reconsider and make Kobe the face of the league. Irving shared a close relationship with Bryant. The Hall of Famer was like a mentor and an older brother to Irving. He frequently went to Kobe for advice, and that has helped him become the player he is today.
 

View this post on Instagram

 
ADVERTISEMENT
Article continues below this ad
Rookie LaMelo Ball also agreed with Irving and commented "only right" on the post. Later, Kobe's wife Vanessa Bryant showed her support for Irving's initiative and reposted it on her Instagram story.
Will the NBA act on Irving's initiative and have Kobe Bryant as its logo?
Along with fans across the world, many people from the NBA also wanted Kobe as the league's logo. But despite pushing it for months, the NBA didn't budge. If the league didn't make the change back then, it is unlikely that it would do it now.
One of the main reasons behind the logo not being changed is the fact that the league still hasn't acknowledged that the current logo features Jerry West. It just wanted a logo similar to the MLB. Although artist Alan Siegel has mentioned he chose West as his inspiration, the NBA still won't officially accept or deny it.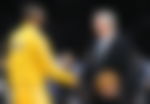 There are also arguments that other players, most notably Michael Jordan, also deserve a similar honor for their contributions to the league.
ADVERTISEMENT
Article continues below this ad
But that doesn't mean the league is cold towards the fans' sentiments regarding this situation. It found a way to honor him when commissioner Adam Silver renamed the All-Star Game MVP award in honor of Kobe. The NBA might not change its logo for Kobe, but that won't stop him from being one of the most loved players of all-time.
ADVERTISEMENT
Article continues below this ad