Clippers' Kawhi Leonard Reveals Why He Grew Up Idolizing Hall of Famer Allen Iverson
Published 02/11/2021, 5:00 AM EST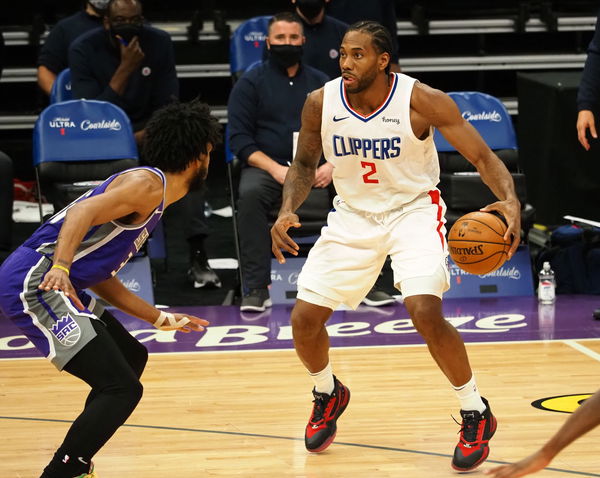 ---
---
A lot of players have idols who have a similar playstyle to them. But breaking this norm is LA Clippers' Kawhi Leonard, who has spoken about how he grew up liking Hall of Famer Allen Iverson. They have a completely different playstyle, but Leonard liked watching him.
ADVERTISEMENT
Article continues below this ad
After the Clippers win tonight, Leonard was asked why he idolized Iverson. He replied, "Just his gameplay, how hard he played. He played both ends, off-the-ball, getting steals. Just seeing him with the 76ers, bringing them to the finals, and carrying them by himself. That just resonated to me how hard he played and his will to not give up."
Kawhi Leonard finally reveals why he idolized Allen Iverson growing up: "Just seeing that team with the Sixers, bringing them to the finals and carrying them by himself. That just resonated with me. His will not to give up." pic.twitter.com/VRH3lsww00

— Farbod Esnaashari (@Farbod_E) February 11, 2021
ADVERTISEMENT
Article continues below this ad
One of the few similar things about Leonard and Iverson is their dreads. They are both known for this hairstyle. But on the court, their ability to intercept passing lanes is also similar. Iverson did it with his lightning speed, whereas Leonard is an expert because of his giant hands.
Like Iverson, Leonard carried his team, the Raptors, to the Finals, but unlike Iverson, he went on to win the ring.
Kawhi Leonard rescues the Clippers
The Clippers snapped their two-game losing streak tonight to beat the Minnesota Timberwolves. They had just one win in four games and were struggling without Paul George. But Leonard stepped up today and had a season-high 36 points to lead them to a win.
He shot 13-25 from the field, including an outstanding 5-6 from the three-point line. He also had five assists, as he continued the best playmaking campaign of his career. Leonard has evolved this aspect of his game and has recently impressed with his dimes.
Kawhi Leonard is averaging a career-high 34.5 MPG this season.

26.5 PPG
5.9 RPG
5.1 APG (career-high)

50.5 FG%
40.2 3P% (career-high)
88.1 FT%

He has missed 0 games for load management. pic.twitter.com/scVG76GkLC

— StatMuse (@statmuse) February 11, 2021
ADVERTISEMENT
Article continues below this ad
But the best part about his 2020-21 campaign is that he hasn't taken a single game off for load management. He missed a few due to COVID-19 protocols but hasn't sat out of any other games. This has been crucial for the Clippers' 18-8 record, and his form will be key to ascend to the top of the Western Conference.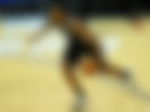 George is expected to miss two more games at least. The Clippers face the Bulls and the Cavaliers in those two games, and Leonard will have to step up again to lead the Clippers to a win.
ADVERTISEMENT
Article continues below this ad