LeBron James, Carmelo Anthony and NBA Stars Congratulate Dwyane Wade For His Ownership Stake in Utah Jazz
Published 04/16/2021, 11:52 PM EDT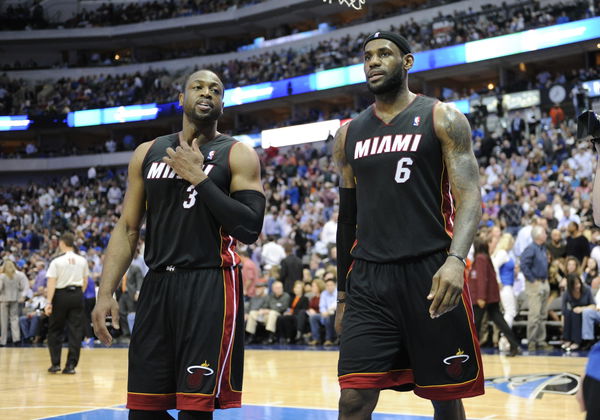 ---
---
Three-time NBA champion Dwyane Wade built a legacy with the Miami Heat during his playing career. And now, after his retirement, he plans on building a new legacy across the country.
ADVERTISEMENT
Article continues below this ad
Earlier today, Wade announced he is now a part-owner of the Utah Jazz. Wade joins Michael Jordan, Shaquille O'Neal, and other former players who have bought stakes in NBA teams. This is a huge move for the 13-time All-Star and many players, including LeBron James and Carmelo Anthony, offered their wishes.
 

View this post on Instagram

 
ADVERTISEMENT
Article continues below this ad
Part of his Banana Boat gang, LeBron and Melo commented on Wade's Instagram post where he made the announcement about the move. LeBron wrote, "MAJOR! Congrats brother!" while Melo commented, "ONLY RIGHT!!! Congrats Champ"
A few other NBA players also commented on the post. Carlos Boozer, Isaiah Thomas, Josh Hart, and Tristan Thompson were some of the players who also congratulated Wade and wished him luck.
No love lost for Dwyane Wade and the Miami Heat
Wade became friends with owner Ryan Smith on a golf course in California back in 2019. They have been friends since then, and now, two years later, this friendship has turned into a partnership. "I know too that I bring a lot to this partnership outside of just my basketball knowledge and skills," Wade said.
ADVERTISEMENT
Article continues below this ad
A lot of fans were happy for Wade, but a lot were confused why he wouldn't do something similar with the Miami Heat, where he spent most of his career. While Wade didn't address that, he said that his respect for the Heat organization will remain constant.
"The respect I that I have for that [Heat] organization will not go anywhere, the love that I have for the [Heat] fans — that goes nowhere," Wade said. "But this is about the next phase of my life as an investor, a businessman, an entrepreneur. For me, this is an opportunity to grow."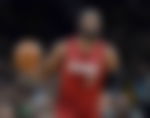 Jazz fans will be excited about this latest addition. Their star player Donovan Mitchell has often been compared to DWade. So, they will now hope that his addition to the organization will steer Spida's growth. Fans across the league are hyped for Wade and can't wait to see how he performs in this new role.
ADVERTISEMENT
Article continues below this ad