Legendary Coach Reveals the Only Time Michael Jordan Had a "Stress Game"
Published 06/08/2021, 8:50 AM EDT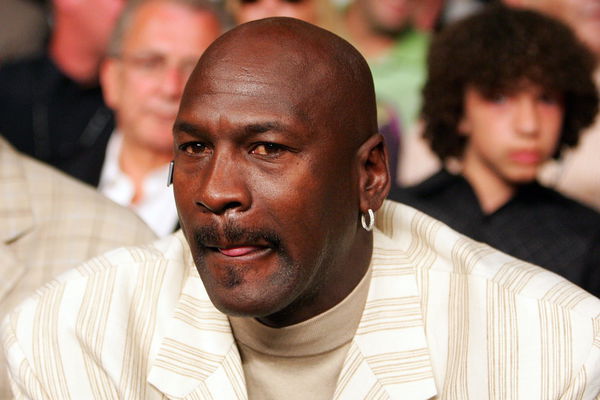 ---
---
When the Chicago Bulls drafted Michael Jordan in 1984, they were a struggling team. It took him seven seasons to lead the team to a title. But after that, the Bulls became one of the most dominant teams in the league because of Jordan, winning six rings in eight years.
ADVERTISEMENT
Article continues below this ad
One of the most interesting facts about those title runs, is that Jordan needed less than seven games to win five out of six rings. That's how good the Bulls were in the 1990s. Hall of Fame coach George Karl recently spoke about how Jordan avoided those Game 7s or "stress games" as he calls it. Then he revealed the one time Jordan had such an experience.
He said, "Great teams, like Michael Jordan teams, very seldom did they ever get into stress games. (Against Indiana) that's the one time I remember when it got really (stressful). The pendulum swung back and forth"
ADVERTISEMENT
Article continues below this ad
In his playoffs career, Jordan has been to only three Game 7s. All of them came in the Eastern Conference Finals, the first against Pistons, second against Knicks, and third against Pacers. The first one was a blowout loss against the Pistons, so it wasn't very stressful. Similarly, the second one was a blowout win against Knicks, so again, the Bulls didn't have to worry a lot.
But the final Game 7 of his career against the Pacers in the 1998 Eastern Conference Finals was as stressful as it got for Jordan.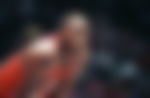 Revisiting Michael Jordan and the Bulls' battle against Pacers from 1998
The Bulls won the first two games of the series by six points each and became favorites to advance into the 1998 NBA Finals. But the Pacers fought back and won the next two games to claw back into the series. The Bulls won Game 5, but the Pacers claimed Game 6, entering Game 7 with all the momentum.
ADVERTISEMENT
Article continues below this ad
By halftime, the Bulls had a slender three-point lead. Jordan and Reggie Miller kept trading buckets. But Jordan and the Bulls were still worried because Scottie Pippen was struggling and was just 3-12 at halftime.
It only got worse for the Bulls in the second half as Jordan lost his scoring groove. He was 3-12 in the second half and almost lost the game for them, but Toni Kukoc's heroics saved them. He went 5-5 from the field and 3-3 from three in the second half and helped the Bulls to win by five points.
ADVERTISEMENT
Article continues below this ad
Jordan is one of the most clutchest players but he looked human that night. He would have been very stressed but fortunately for him, his teammates stepped up that night.
WATCH STORY HERE – When a Retired Michael Jordan Schooled an Arrogant Chicago Bulls Rookie