'Let my sh*t go viral': Clippers' Patrick Beverley Hints About Wanting Same Treatment as LeBron James
Published 02/15/2021, 1:54 AM EST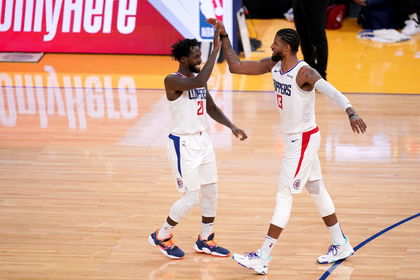 ---
---
The Los Angeles Clippers coasted to a win tonight, despite not having Kawhi Leonard and Paul George on the team. Leonard missed out with a lower leg injury, while George is yet to recover from his toe injury.
ADVERTISEMENT
Article continues below this ad
In their absence, Lou Williams took over and had a 30-point night. But the biggest highlight of the game was the no-look three from Patrick Beverley. Early into the third quarter, Beverley attempted a corner three-pointer, then turned around to taunt the Cavaliers as he drained the three. That three-pointer extended the Clippers' lead to 24, and the Cavs immediately called for a timeout.
After the game, Beverley demanded to be viral like LeBron James, who had a similar clip a few weeks ago. The Lakers superstar did it against the Rockets and sent the internet in a frenzy. "I want that shot to go viral like how y'all be doing everybody else shot," Beverley said. "Let my sh*t go viral too now. Show me some love."
ADVERTISEMENT
Article continues below this ad
While LeBron had his own bench cheering for him as he took his three-pointer, Beverley did it in front of the opposing team's bench, which is impressive.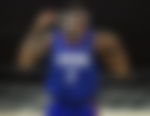 Clippers' Patrick Beverley jokingly compares himself to Stephen Curry
While LeBron may have brought it back, Stephen Curry did the original no-look three. Others have tried it a few times, but Steph has the most attempts, and he does it with utmost confidence. One wouldn't expect anything lesser from arguably the greatest shooter of all-time.
Similar to how LeBron acknowledged Steph for inspiring his no-look three, Beverley tweeted out to Curry after this attempt.
ADVERTISEMENT
Article continues below this ad
After a season of heavy criticism following their embarrassing playoff loss, Beverley has quietly improved his performance this season. After averaging 7.9 points per game, this season he is up to 8.3 points per game. He has gone from shooting 38% from three to 43% this season.
His improvement on offense hasn't hampered his defensive efforts, as he is still one of the best guard defenders in the league. The Clippers need his output on both ends, as they aim to improve from their performance last season and make a better run in the playoffs this season.
ADVERTISEMENT
Article continues below this ad