Looking at the Brilliant Strategy Used by Phoenix Suns to Stop Nikola Jokic and Nuggets in Game 1
Published 06/08/2021, 7:16 AM EDT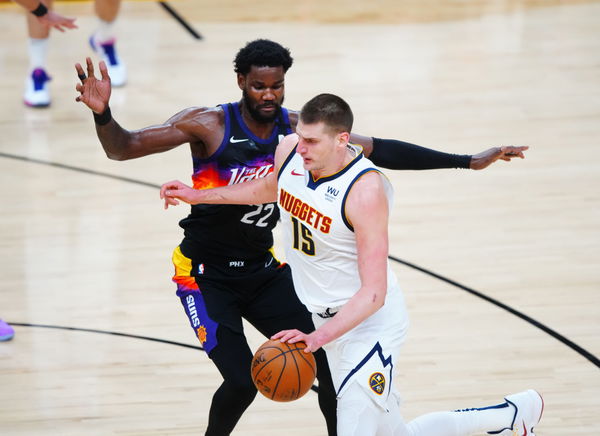 ---
---
The Phoenix Suns had an amazing regular season, finishing second in the Western Conference. Few believed this momentum would carry over to the playoffs. But they are currently 1-0 up in the Conference Semifinals against the Nuggets, after beating the Lakers 4-2.
ADVERTISEMENT
Article continues below this ad
Although the Suns are the higher seed, the Nuggets have leading MVP candidate Nikola Jokic. He had an amazing start to the 2021 playoffs, which meant that the Suns had to prepare extra to counter him. And in Game 1, they successfully kept him in check, which is why they came out as victors.
So what was this elaborate strategy they used to stop Jokic? It was a simple move, but a super effective move. Entering the game, Jokic wasn't the only big man in form. The Suns have DeAndre Ayton, who was amazing on both ends against the Lakers. So coach Monty Williams used Ayton to counter Jokic.
ADVERTISEMENT
Article continues below this ad
Booker goes under against Campazzo on this screen, such a big key to allow Ayton to recover to Jokic and not have to hold. Ayton doing a good job scrapping vs. Jokic. His defense on those drives going to be important. pic.twitter.com/iIodvCGee1

— Steve Jones Jr. (@stevejones20) June 8, 2021
The 2018 number overall pick is an underrated defender and a problem in the paint. So what Williams did was, he matched Ayton's minutes with Jokic. Every time the Nuggets star stepped on the court, Ayton was there to guard him.
Because of this, Jokic finished with just 22 points while shooting a below average 43% from the field. The Suns won those minutes by 13 points. Ayton did a phenomenal job against Anthony Davis and the Lakers, and now he has started this series on an excellent note too.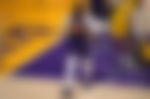 Can Phoenix Suns march onto the Western Conference Finals?
The Suns looked like they were in for a first-round sendoff after the Lakers brought the series to 2-2. They looked like the second best team and the Lakers were favorites after that to advance. But then the AD injury happened, and the Suns took advantage of that. They stepped up after that and were able to win the next two games to win 4-2.
ADVERTISEMENT
Article continues below this ad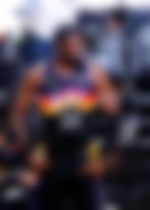 Beating the defending champions was a huge step in their playoff journey. And now they are three wins away from reaching the Western Conference Finals.
They look like the favorites to beat the Nuggets, but for that to happen, Ayton will have to continue to keep Jokic in check. They are deeper than the Nuggets and that will also be key for them.
ADVERTISEMENT
Article continues below this ad
WATCH STORY HERE – When a Retired Michael Jordan Schooled an Arrogant Chicago Bulls Rookie