Looking Back at How Training With His Father Made Iowa Hawkeyes' Luka Garza Into the Player He Is
Published 04/15/2021, 6:00 PM EDT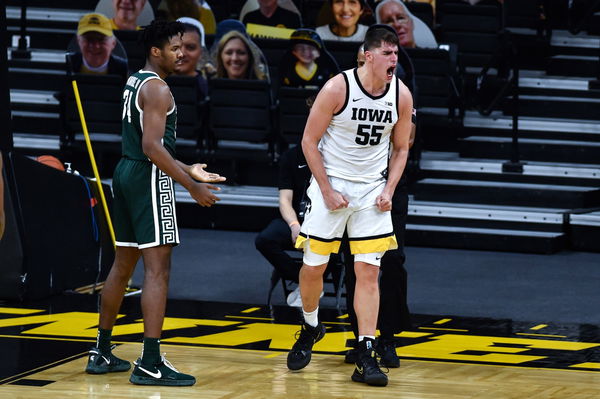 The 2020-21 season marked the end of an NCAA basketball legacy for Iowa Hawkeyes' Luka Garza. Despite not winning any silverware with the team, Garza had a superb season, which led to a lot of individual honors.
The 22-year-old played four seasons with the Hawkeyes and leaves as their all-time leading scorer. Many players spend four years in college, but very few have had a career like him. And a lot of the credit for his success goes to the training he had with his father, Frank Garza, from 2014.
During the season, he talked about how those sessions impacted his career. "The workouts with my dad over the course of my career have been an amazing experience," Garza said. "I had to make the decision if I really loved this, if I was going to give it my all. It was a no-brainer for me because I love the game of basketball."
ADVERTISEMENT
Article continues below this ad
"Those summers tell me about who I was as a person, and it inspired me to continue to replicate them throughout my career."
His father had an excellent approach to this training, something that others would easily overlook. "Activity without achievement is a waste of time," Garza said. "So it was very purposeful. 90% of the game is played without the ball. So how many people practice 90% of the time without the ball? We did."
Frank also shared a few training clips in March 2020, of Luka going through some intense training.
All the training paid off for Luka Garza this season
ADVERTISEMENT
Article continues below this ad
Despite an excellent 2019-20 campaign, Garza narrowly lost to Dayton's Obi Toppin in the race for Player of the Year. He was the favorite, but surprisingly missed out on those awards. But those snubs only inspired him to come stronger in the next season.
While some of his stats may have slightly dropped in comparison to last season, Garza improved across the board. The biggest improvement in his game was his shooting, as he went from 35% from three to 44%. That is a huge jump, especially for a big man. Although he may have had a lack of success with the Hawkeyes, Garza is shaping up to be an excellent NBA prospect.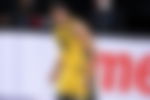 A lot of the mock drafts have projected him to be only a second-round pick, but that is mostly because of his age. He might be older than the other draftees, but he brings a lot more to the table than most of them. Garza promises to be a steal for any team that is able to draft him, especially if he falls to the second round.
ADVERTISEMENT
Article continues below this ad