Canadian Basketball Player Describes His Experience of Playing Against Kobe Bryant
Published 03/29/2021, 4:30 PM EDT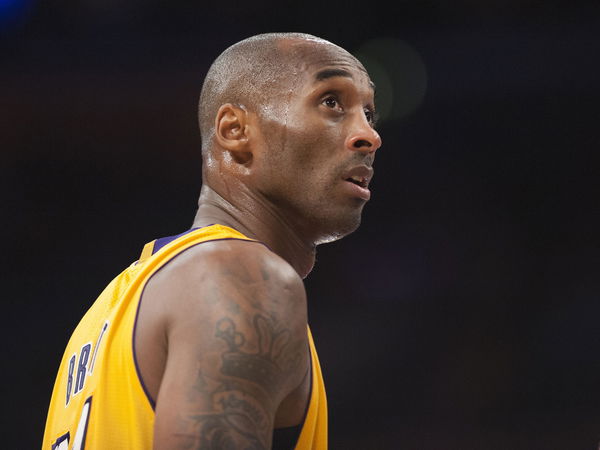 ---
---
Los Angeles Lakers' Kobe Bryant was one of the best players of all-time. While his scoring exploits may be the reason for his popularity, he was one of the best on the court for his all-around ability. And one of the most underrated aspects of his game was his athleticism.
ADVERTISEMENT
Article continues below this ad
He came into the league as an 18-year-old and hardly had any playing time. But he received a lot of attention after he won the dunk contest in his rookie season. That was just a glimpse of his athleticism. And gradually, he used his athleticism, combined it with his insane skill to become a star in the league.
During a recent interview, Canadian basketball player Ransford Brempong spoke about the time when he had faced Bryant. Although he was never in the NBA, he played against a lot of stars like Dwyane Wade, Chris Paul, and Kobe. Brempong admitted he isn't a person who gets star-struck, but it still happened when he faced Kobe.
ADVERTISEMENT
Article continues below this ad
"He moved differently," Brempong said. "It was almost like he wasn't doing things. It looked like he was doing it slower, but he was doing them quicker."
Kobe just moved differently"

–> Episode available Tomorrow — MONDAY MARCH 29th –> https://t.co/cOlOm4IqWu

Episode #17 Ransford Brempong (Professional Basketball Player) playing Kobe Bryant, emotions around blowing out your knee and self-talk and motivation pic.twitter.com/Jz0c0doJEN

— Darcy Coss (@darcycoss) March 28, 2021
Athleticism: An underrated aspect of Kobe Bryant
During discussions about some of the best athletic NBA players, Kobe rarely makes an appearance. While comparing him to other players like Russell Westbrook, Blake Griffin, and even Giannis Antetokounmpo, Kobe doesn't stand out because his playstyle didn't rely on only his athleticism.
Kobe wasn't the fastest player in his prime, but that was also because he was a few inches taller than the speedy guards. But there was hardly anyone his size who could outpace or even out-muscle him. Along with speed, Kobe also had agility, footwork, and balance to make it all work.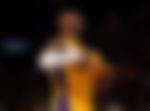 Bryant combined all of this to pull off some of the meanest dunks in the early 2000s. Despite not having hops like Vince Carter or Michael Jordan, Bryant had enough in his bag to leave players embarrassed on a poster.
ADVERTISEMENT
Article continues below this ad
Frequent injuries affected this part of his game. But since he was incredibly skilled as well, he still managed to be a legendary player. Fans can only wonder how his career would have shaped if not for his injuries. Regardless, Kobe left the league in 2016 as one of the game has ever seen.
ADVERTISEMENT
Article continues below this ad