Lakers Coach Reveals How Kobe Bryant Inspired Black Mamba Jerseys Motivated The Team in Orlando Bubble
Published 06/21/2021, 4:30 PM EDT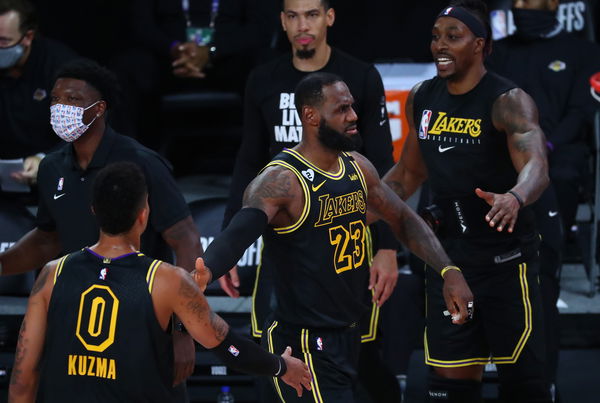 ---
---
The 2019-20 NBA season was tough for the Los Angeles Lakers. Heading into the bubble, they were dealing with the same circumstances as the other teams. But what burdened them more was the pressure of winning it all for Kobe Bryant.
ADVERTISEMENT
Article continues below this ad
Just months before the bubble, Bryant passed away in a helicopter accident. His death affected players across the league, but it was more personal for the players on his own team. Bryant played for two decades with the Lakers and expected the team to win the 2020 NBA championship for him.
And they successfully did it. After a shaky run of seeding games, the Lakers stepped up in the playoffs and went all the way. One of the highlights of their postseason was the Black Mamba jerseys that they wore as a tribute to Kobe. The Lakers wore a similar jersey back in Kobe's final season, and Nike had worked with Bryant to design the jersey. So they relaunched it for the playoffs in order to honor him.
ADVERTISEMENT
Article continues below this ad
According to assistant coach Phil Handy, those jerseys motivated the whole team. He said, "Then they pulled out the Mamba jerseys. They played with a different sense of urgency. You kinda felt how everyone was pulling in that direction and trying to do something special."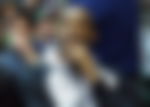 Lakers lose just one game with the Kobe Bryant inspired Mamba jerseys
The Lakers first donned the Mamba jerseys in Game 4 against the Blazers in the first round and it was a blowout 135-115 win for the Lakers. The second time they wore the jersey was in Game 2 against the Rockets in the second round. Once again it went according to plan for them as the Lakers managed an eight-point win in that game.
The third time the Lakers wore it was their most memorable game in the Mamba jerseys. It came against the Nuggets in Game 2 of the Western Conference Finals and it ended with an Anthony Davis game winner.
ADVERTISEMENT
Article continues below this ad
Their fourth win in the Mamba jerseys came in Game 2 of the NBA Finals against the Heat. Unsurprisingly, they won again. Their final appearance in the jersey came in game 5 when they hoped to win the title wearing this jersey. They were up 3-1, but ended up losing unexpectedly.
To make it up, they won their next game and brought home the title. That was a bigger and more emotional tribute to Kobe than the jerseys.
WATCH STORY HERE – John Wall-Bradley Beal, LeBron James-Kyrie Irving & Other NBA Brotherhood Moments
ADVERTISEMENT
Article continues below this ad