"Watch Out Everybody": Former NBA Coach Says LeBron James Will Turn into a Monster After MVP Snub
Published 09/19/2020, 11:21 AM EDT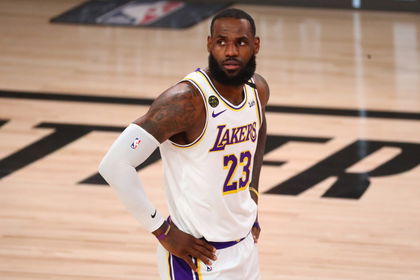 ---
---
An MVP snub is always hard to swallow and LeBron James is currently facing it. Despite a stellar season, he finished as the runner-up to Bucks star Giannis Antetokounmpo. After Game 1 against the Nuggets, he expressed his displeasure regarding the same.
ADVERTISEMENT
Article continues below this ad
David Fizdale, James' former coach at Miami, has said this could be a bad sight for opposite teams now.
"He's about to go off," Fizdale said. "He does not deal with slight well. He turns slight into attack mode. After we lost to Dallas (2011 NBA Finals) that next year he came back with a vengeance. When Draymond Green called him something out of his name during the 2016 Finals when they were down 3-1, and how that woke him up.
ADVERTISEMENT
Article continues below this ad
"He just turns into a monster when he feels like he's not getting respected. Not just Denver, watch out everybody because he's about to turn it up to another level."
Will the snub fuel LeBron James to get the title?
Fizdale then said how this momentum from LeBron flowed throughout the Lakers team during Game 1.
"You could see that the Lakers team played with a chip on their shoulder and went out and really got after Denver. But it's going to be a long series because Denver doesn't lay down."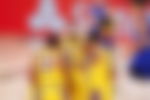 The Lakers cruised through the game despite LeBron just scoring 15 points. But as the series progressed, we could see an aggressive LeBron. Like the previous series against the Blazers and the Rockets, LeBron takes it easy in the first game, before hammering the opposition in the rest of the games.
ADVERTISEMENT
Article continues below this ad
So far in the Playoffs, LeBron has been helping the team not only with scoring and playmaking but also with defense. With Rajon Rondo Anthony and Davis performing, he has the license to relax, but LeBron won't rest till he gets what he's looking for, his first ring since 2016. He has had two Finals losses after that and will be eager to set the record straight now.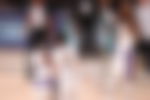 As Fizdale said, the Nuggets will face to watch out for LeBron in the upcoming games. He will go all out as he tries to get the bigger silverware after missing out on the MVP.
ADVERTISEMENT
Article continues below this ad