Lakers' Frank Vogel and LeBron James Not Worried About James Harden Moving to The Nets
Published 01/14/2021, 12:45 AM EST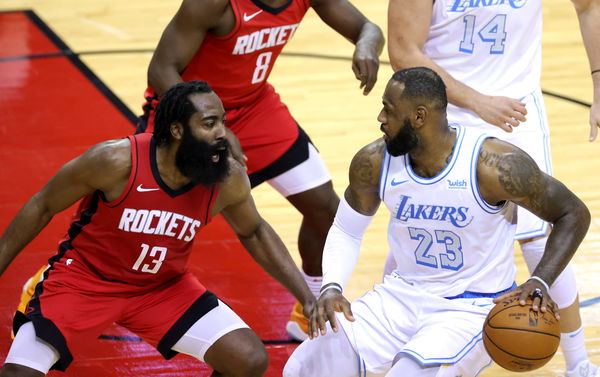 ---
---
After months of speculation, the Houston Rockets finally traded away James Harden. They sent him to the Brooklyn Nets where he teams up with Kevin Durant and Kyrie Irving.
ADVERTISEMENT
Article continues below this ad
Lakers star LeBron James and coach Frank Vogel commented on this trade which has shaken up the league. Following the Lakers' victory against the Thunder, LeBron was asked about his reaction to the trade. But he barely had anything to say on the matter.
He said, "Don't really have too much of a reaction. Trades are things that happen every year. For me, my main focus is on what we do here and how we continue to get better. Trades happened today and I couldn't allow myself to indulge in that knowing that we had a game that we had to play tonight."
ADVERTISEMENT
Article continues below this ad
Coach Vogel only had one concern, and that was chemistry. He said, "They're obviously loaded with star power now. We'll see how they can gel."
Should the Lakers be worrying more about James Harden and the Nets?
The Nets now have arguably the most firepower in the league. They now have two MVPs on the same team, and they also have Kyrie Irving who has the championship DNA. Both Durant and Harden are considered two of the best scorers of their generation while Irving is also a genius on offense.
ADVERTISEMENT
Article continues below this ad
While losing Caris LeVert won't hurt, the loss of Jarrett Allen and Taurean Prince will sting because this makes their big man rotation weak. They will have to use Durant to guard the likes of Anthony Davis and Giannis Antetokounmpo because DeAndre Jordan is too slow for that. Jordan is also a poor perimeter defender, so he is ineffective against any big man with a jump shot.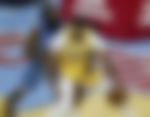 That will force Harden to guard LeBron, and that hasn't gone pleasantly for the Beard in the past. The Nets also don't have anyone to counter Montrezl Harrell. His explosiveness in the paint could prove too much to deal with for the Nets.
ADVERTISEMENT
Article continues below this ad
If the Lakers are not worried, they are entitled to do so considering they know where they stand. They don't have a big 3 like the Nets, but overall, they still seem stronger.